Mainland reports 5 new COVID-19 cases; 4 local, 1 imported
Share - WeChat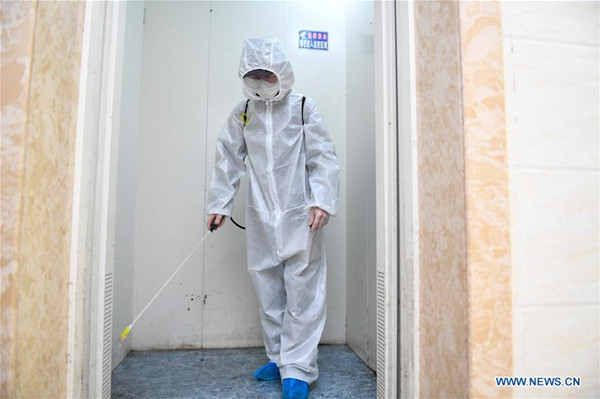 As of Tuesday midnight, the Chinese mainland reported five new confirmed cases of novel coronavirus, including four locally transmitted in Jilin province and one imported from overseas, according to the daily update of the National Health Commission.
The new imported case on Tuesday was registered in the Inner Mongolia autonomous region, which added the total figure to 1,708 with 1,662 of them being cured, it said.
The domestically transmitted cases were all detected in Northeast China's Jilin province. Jiaohe, a county-level city under the administration of Jilin city, decided to suspend bus service in the city starting on Tuesday, the local government said on Sina Weibo.
Shanghai reported three new suspected cases over the course of Tuesday, with two imported cases and one locally transmitted case.
Three more patients were discharged from hospitals on Tuesday, taking the total number of cured people to 78,244. Nine of the 87 patients still under treatment are in severe condition.
The virus has so far infected 82,965 and claimed 4,634 lives on the Chinese mainland. Seven are under isolation and monitoring as suspected cases, and 4,893 close contacts of confirmed cases are under medical observation.
Of 16 people testing positive for the virus without showing symptoms, none turned into a confirmed case on Tuesday. A number of 368 asymptomatic infections are under monitoring, including 26 imported cases.
Hong Kong, Macao, and Taiwan province have reported a total of 1,540 confirmed cases, including four deaths in Hong Kong and seven deaths in Taiwan. Meanwhile, 1,471 patients in these regions have been discharged from hospitals.