Doctor survives difficult COVID-19 infection
Share - WeChat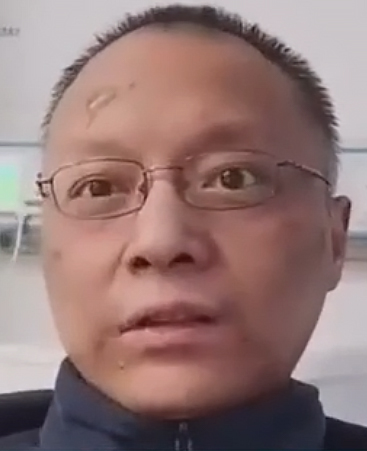 Three lungs, two hearts, three hospitals and dozens of doctors and nurses-that's what it took to bring Yi Fan, a COVID-19 case, back from the brink of death.
Yi, 42, a cardiologist at Wuhan Central Hospital, caught the novel coronavirus while treating patients at the hospital. He was diagnosed and admitted to the hospital on Jan 28.
He was transferred to the intensive care unit at Wuhan Pulmonary Hospital and put on ECMO on Feb 7, according to China Central Television.
ECMO is a drastic life-support device that replaces the function of the heart and lungs by pumping oxygen into the blood outside the body.
He was later transferred to Tongji Hospital's Zhongfa Xincheng branch on March 3, where a team of medical workers from China-Japan Friendship Hospital in Beijing started to care for him.
Zhan Qingyuan, chief physician for the Respiratory and Critical Care Medicine Department at the China-Japan Friendship Hospital, said when they first met Yi, he was unconscious, had no muscle strength and had suffered multiple organ failure.
"We are both medical workers, and he contracted the virus at work," Zhan said. "It was like we both fell into a river. He is drowning and I know how to swim. We must save him."
Yi relied on a breathing machine, a dialysis machine and the ECMO to survive, Zhan said.
"He has three sets of lungs-his own lungs, which were not functioning well, plus the breathing machine and the ECMO-and two hearts, his own and the ECMO, which is also serving as a heart," he said.
Zhan said COVID-19 is quite vicious, attacking not only the lungs but also the heart, digestive tract, kidneys, the coagulation function and, most importantly, the immune system. Within several days to a week, one's immune system is damaged by the virus, Zhan said.
In Yi's case, the most challenging part was the infection in his lungs and blood. Since he had stayed in ICU for a long time, those germs had become drug resistant, he said.
"But we knew the disease was treatable. We were trying everything to make sure he not only could be discharged from the hospital, but could also live a normal life afterward."
Under meticulous care from doctors and nurses, Yi's condition improved and he was removed from the ECMO on March 16. He could stand on his own on April 3 and was transferred to an ordinary ward on April 14.
He eventually was discharged on May 8.
Yi's wife, Sun Yinjie, said she is very happy that her husband has returned home and that the family can be together again.
"I did not dare to imagine this could happen when he was in hospital," Sun said. "I would check with doctors on his condition every day, but I was also afraid to receive any call from the hospital, fearing it could be bad news."
Yi spends most of his time at home accompanying his daughter while she takes online courses. He has also been doing rehabilitation exercises and wants to go back to work soon.
"Ordinary life has become more valuable now," Yi said. "I am more than happy to be with my wife and daughter every day."