Contagion won't deter poverty relief, official says
Share - WeChat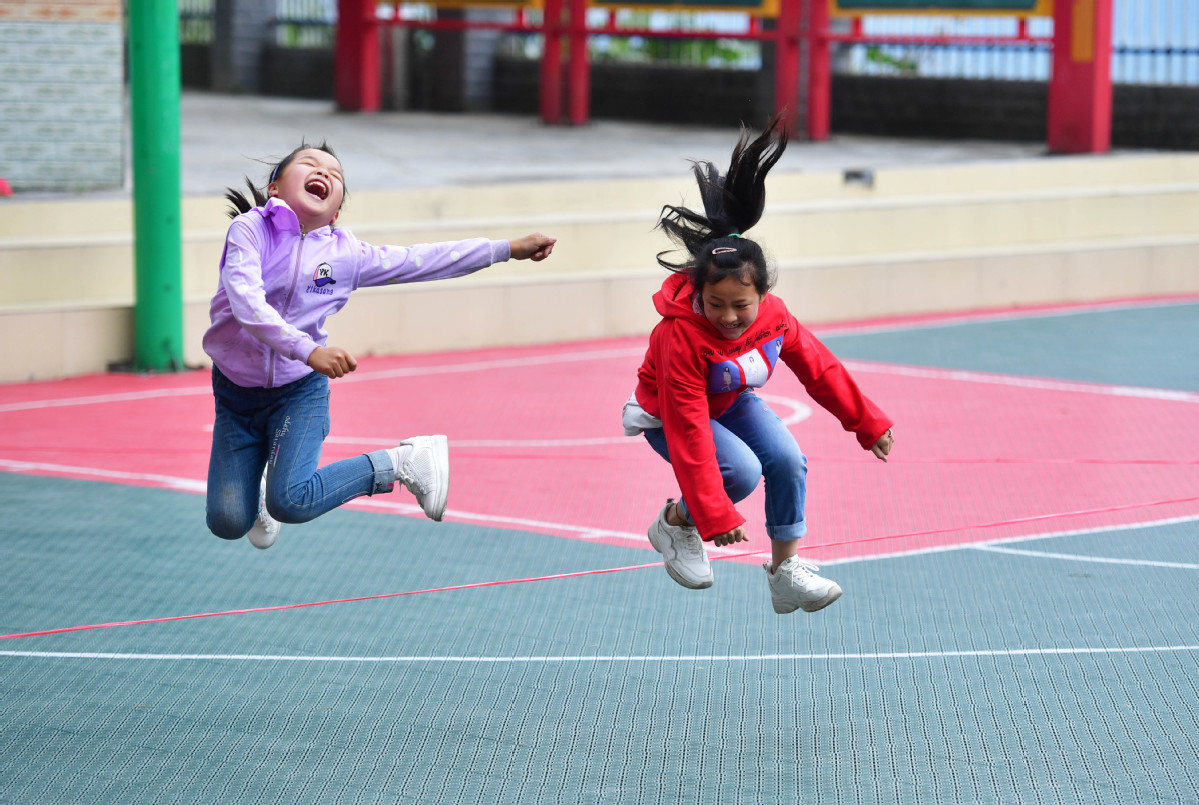 China is stepping up efforts to prevent its rural population from sliding into poverty due to unemployment or poor sales of farm produce triggered by the novel coronavirus outbreak, a senior official said on Monday.
Poverty relief campaign chief Liu Yongfu said a small number of farmers were pushed toward impoverishment this year. They have been closely monitored and only a part of them were impoverished by the epidemic, he said.
"We've identified another 380,000 farmers susceptible to poverty this year," said Liu, director of the State Council Leading Group Office of Poverty Alleviation and Development, the top poverty reduction body.
By the end of last year, China had identified about 5 million farmers who were given access to programs equivalent to those facing the impoverished population, ranging from interest-free loans to jobs reserved for the rural poor, according to the office.
The authority will also cover newly added farmers with such assistance measures, and roll out more local "welfare jobs" to keep them on the payroll, Liu said.
He spoke at a news conference in Beijing organized by the State Council Information Office.
The remarks came as the outbreak's economic and social impact has raised concerns that China's progress in poverty reduction in the past few years would be sidelined.
The number of rural poor plummeted to about 5.51 million by the end of last year. Also, the number of impoverished counties was down from more than 800 to 52 in the same period.
To reduce the outbreak's impact on poverty relief work, authorities have been working to slash jobless rates among rural residents and to promote the sales of rural specialties.
By the end of April, the number of rural workers who have found jobs in urban areas reached 26 million, nearly doubling the number two months earlier at the height of the COVID-19 outbreak, the office said.
"That means 95 percent of migrant workers have resumed working, nearly reaching the level of last year," Liu said, adding that a new problem facing farmers is poor sales of grain and other agricultural products.
The cultivation of apples, walnuts, dates and other cash crops has been widely promoted in impoverished regions to boost rural income. But lackluster sales caused by disruptions in logistics chains has threatened to push many into poverty.
Liu said they have been working with multiple departments, including the Ministry of Agriculture and Rural Affairs and the Ministry of Commerce, to promote sales.
As part of the effort, they have identified more than 40,000"poverty relief products", whose production requires significant input of labor and can help impoverished workers. Aided by promotion efforts, some 32.3 billion yuan ($4.5 billion) worth of such products have been sold, Liu said.
In Hubei province, which was hit hard by the coronavirus outbreak, more than 3 billion yuan worth of goods have been sold, including lobsters, tea and mushrooms, he added.
Liu said authorities would step up consumption of such products by using government purchases or enlisting help from e-commerce platforms and nonprofits focusing on poverty reduction.
"We will ensure the price is fair and the quality is good, and we will crack down on speculators who profit in the name of poverty relief," he said.