Senior TCM practitioner calls for integrated hospitals
Share - WeChat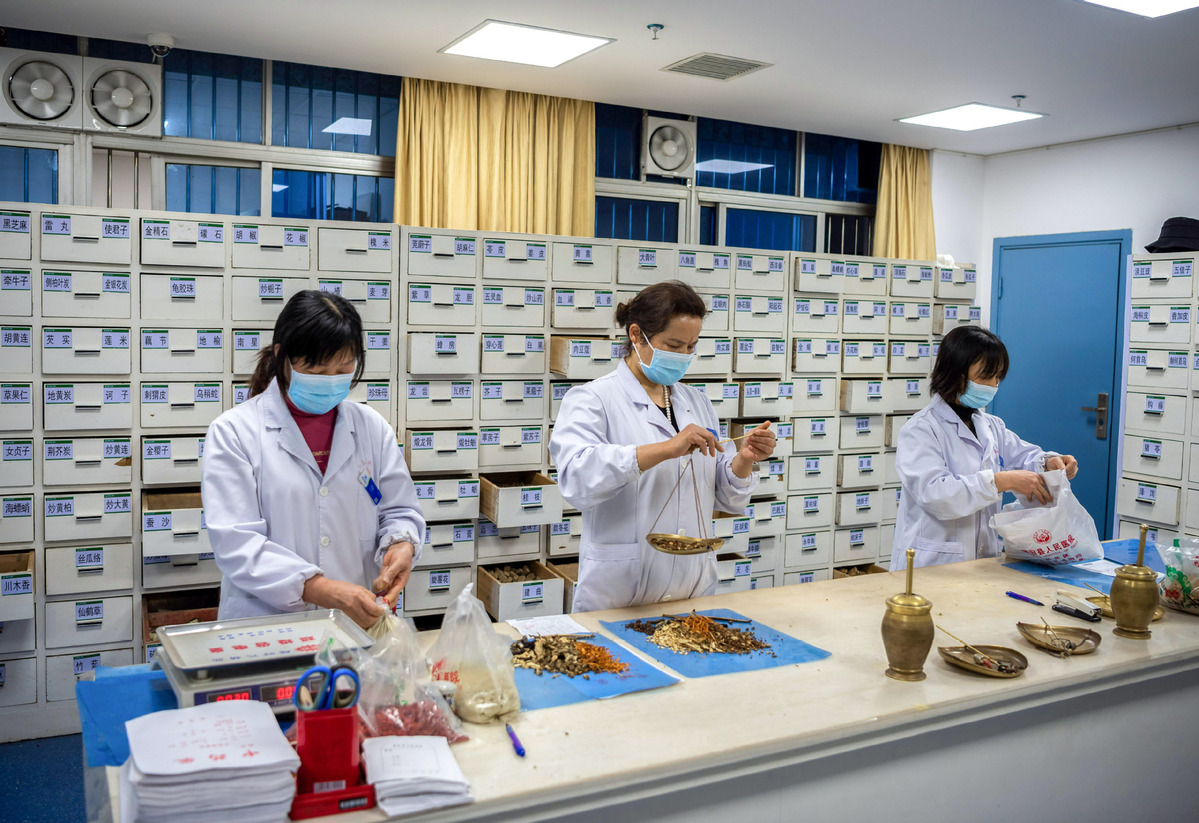 A senior practitioner of traditional Chinese medicine has suggested building a number of emergency hospitals with integrated traditional Chinese and Western medicines across the country to help fight infectious diseases in the years to come.
Lu Chuanjian, deputy president of Guangdong Hospital of Chinese Medicine, said such emergency hospitals could play an important role in preventing and controlling infectious outbreaks, as they would be designated to give full play to the advantages of TCM.
Lu, a member of the Chinese People's Political Consultative Conference, said she would put forward the proposal this year to further promote national policy support for TCM development, and to include TCM into the national infectious disease prevention and control system.
Lu's proposal came after TCM was shown to have played a role in the fight against COVID-19 in recent months.
Lu said that at the height of the coronavirus crisis in China, her hospital had sent 88 medical professionals to assist in Hubei province, which had been hit hard.
"TCM has played an important role in curing the infectious disease and helping patients recover," she said.
Lu who is vice-chair of the Guangdong Provincial Committee of the China Democratic League said she believed TCM would have an even brighter future for further development in coming years after its contribution was recognized during the recent pandemic.
Lu, a TCM doctor for more than three decades, said various departments and organizations should further expand investment and research on TCM and allow it to play an even bigger part in managing diseases.
TCM research centers should be established in the disease prevention and control centers at the national, provincial and prefectural levels, Lu said.
She urged governments to treat TCM and Western medicine equally and introduce more preferential policies for the development of TCM to juxtapose the two disciplines.
As of the end of 2017, China had registered 4,566 TCM hospitals and 951,356 beds, representing, respectively, 15.1 percent and 12 percent of the country's total.