New standards released for electric car batteries
Share - WeChat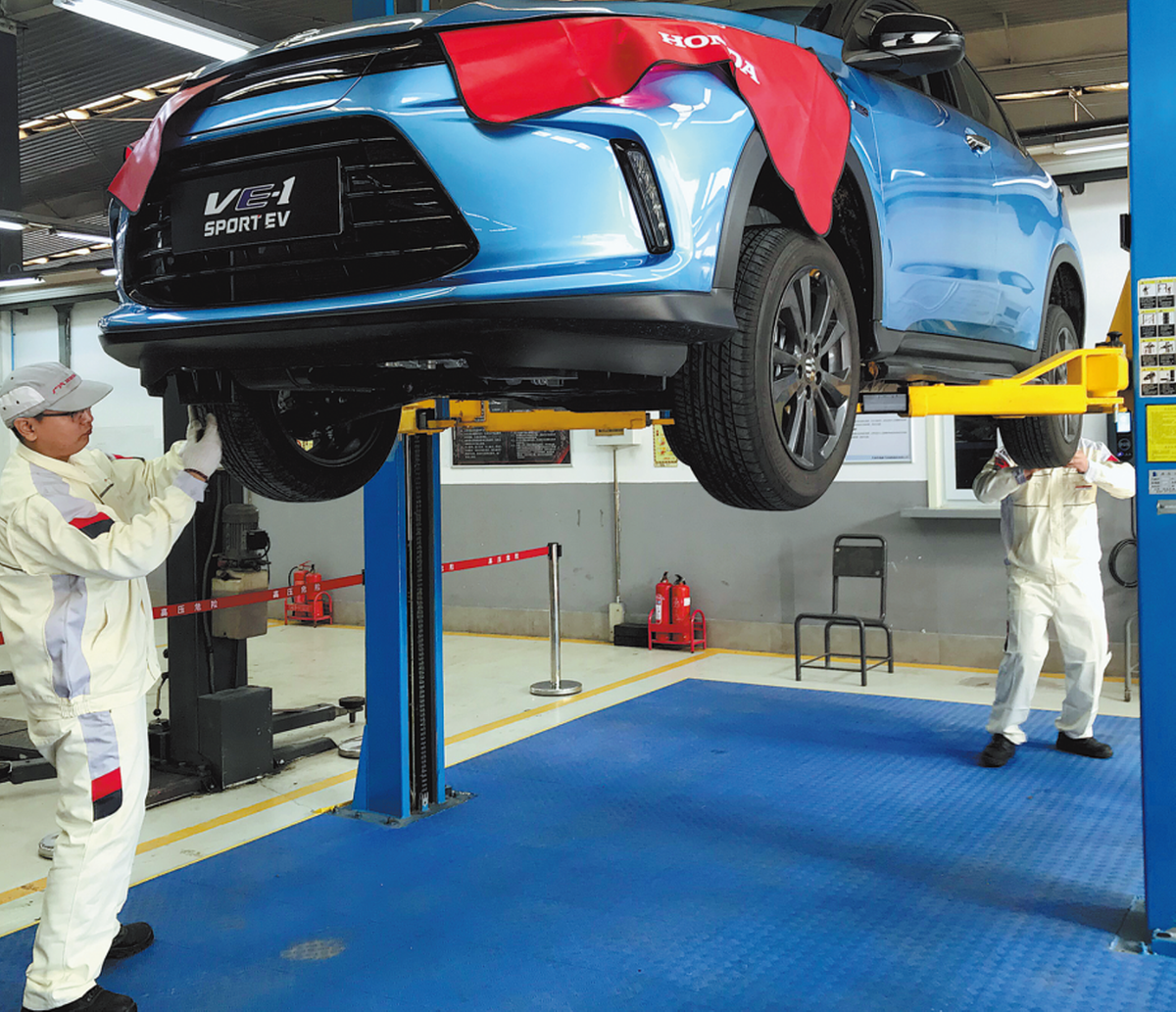 Mandatory rules to improve development in emerging industry
China released mandatory safety regulations related to electric vehicles, batteries and electric buses on Tuesday, which analysts say will help improve the industry's manufacturing standards and relieve customer safety concerns.
The standards, which were formulated by the Ministry of Industry and Information Technology and approved by the State Administration for Market Regulation and the Standardization Administration of China, are China's first mandatory standards in the field of electric vehicles, and are set to be enforced as of January 2021.
China is the world's largest market for new energy vehicles, with 3.81 million such vehicles on its roads by the end of 2019, but so far its regulations on electric car safety have been voluntary, which has led to a variety of different strategies in battery design and thermal management.
Based on the existing voluntary standards, the new compulsory standards are designed to further raise and optimize the technical requirements in terms of electric vehicle and battery safety, according to the MIIT.
They emphasize the electrical safety and functional safety requirements and increase the requirements for thermal event alarm signaling in battery systems, which should provide drivers and passengers with adequate safety warnings. The standards also put higher requirements on battery safety, and emphasize an improvement in battery system tests covering thermal diffusion, external fire, mechanical shock, simulated collision and humidity cycling, external short circuit, and overheating.
It specifies batteries must be able to withstand at least five minutes of overheating without causing a fire or explosion, allowing drivers and passengers sufficient time to get out of the vehicle.