FAW, US company to make Hongqi sports cars
Share - WeChat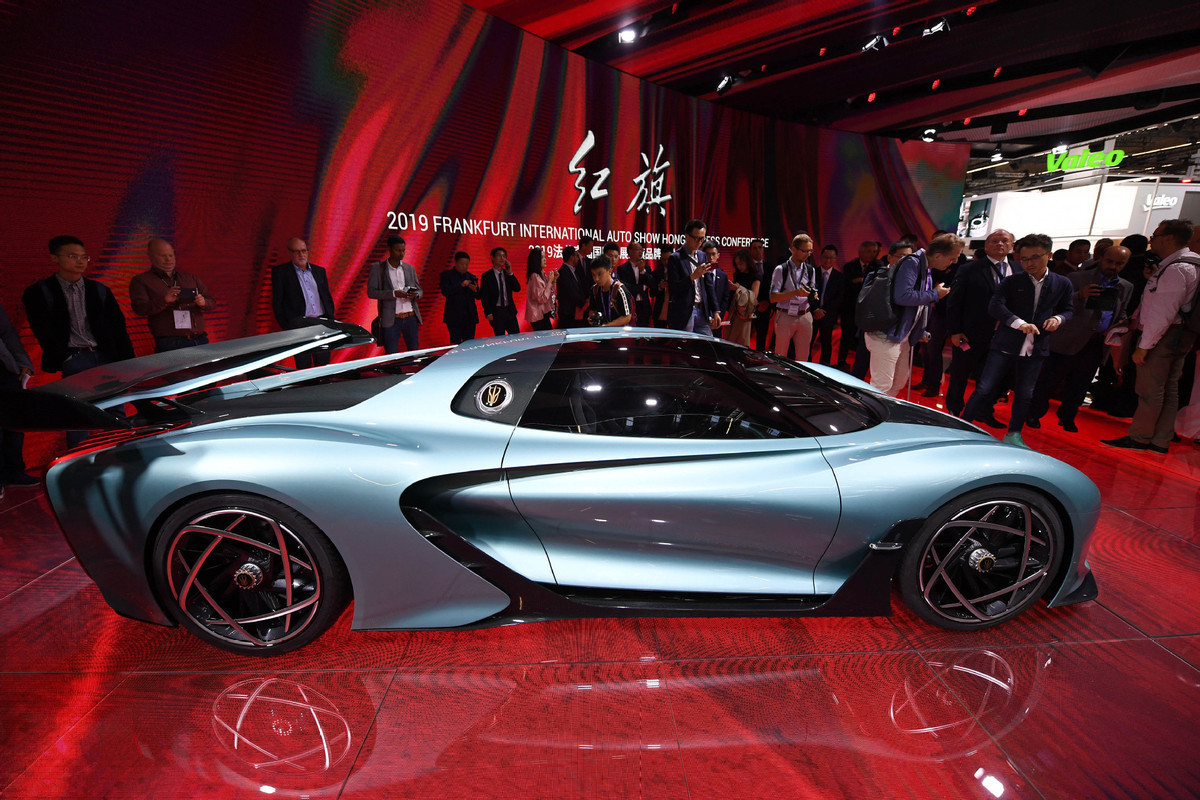 Silk EV, a US-based engineering and design company, is investing 10 billion yuan ($1.4 billion) in China over the next five years to produce the first ever sports car under FAW Group's premium Hongqi brand, according to CCTV.
The company will set up a joint venture with FAW and build a manufacturing base to produce and assemble Hongqi's S series sports cars, according to a memorandum inked on Thursday via video conferencing.
Silk EV is an automotive engineering and design company with operations in the United States, Italy and China, according to its website. Before Hongqi, Silk EV had formed partnerships with brands like Bugatti, Porsche, Ferrari and Lotus, it said.
Jonathan Krane, chairman of the US company, said Jilin province, where FAW is headquartered, boasts a sound auto industry as well as an abundant reserve of professionals and he is confident in Hongqi's sports car program.
Hongqi made a splash when it showcased a sports car prototype at the Frankfurt Auto Show in Germany last September. The model, called the S9, boasts a maximum speed of 400 km/h and a 100-km acceleration within 1.9 seconds. It is equipped with a newly developed V8T hybrid system with a maximum power of 1,400 horsepower.
Hongqi also showcased an all-electric full-size sport utility vehicle called the E115 at the show, with Level 4 autonomous driving and a 600-km mileage on a single charge.
Jilin Governor Jing Junhai said the agreement shows the parties' confidence and sincerity in deepening cooperation and marks a new stage for the first Hongqi sports car's production, according to Jilin Fabu, the province's online news portal.
Jing said he hoped the parties will set up the joint venture as soon as possible to start work on the production line and experience center.
He also urged the two sides to work on development, production and brand building for joint success.
Hongqi, established in 1958, is one of the first Chinese car brands. FAW started a campaign in early 2018 to revitalize it, vowing to make it the No 1 automotive company in the country and renowned globally.
Up to 17 new models are expected to be launched by 2025, including new energy models and SUVs, according to FAW.
Last week, it broke ground on a new energy vehicle factory in Changchun, capital of Jilin province, which is expected to finish construction in 2022 and produce 200,000 vehicles annually.
During the first quarter of this year, Hongqi produced 21,300 vehicles, a 74-percent increase year-on-year, despite the ongoing coronavirus pandemic.
Last year, Hongqi's sales hit 100,000 units, double the target. The brand said it will strive to reach annual sales of 200,000 units this year, 400,000 units by 2022 and exceed 600,000 units by 2025.