Freight shipments from Wuhan to Japan resume
Share - WeChat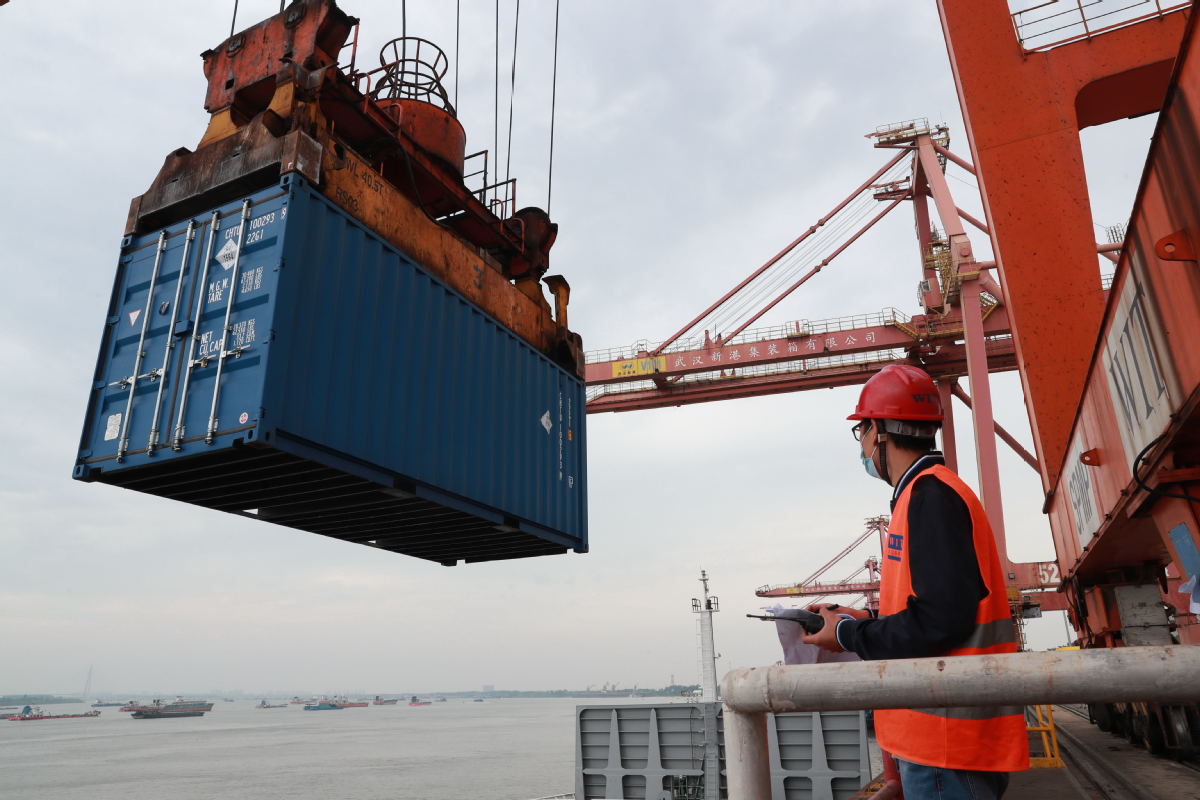 Wuhan, the city that was hit hardest by the COVID-19 pandemic on the Chinese mainland, has resumed more international freight routes to aid the global fight against the outbreak and accelerate local work resumption.
The Huahang Hanya 2, a tailored container ship for the Wuhan-Japan direct shipping route, left a city port along the Yangtze River on Saturday bound for Kobe, Japan, making it the first direct international container shipping service to resume in the Hubei provincial capital.
The ship left Yangluo Port at 5:30 pm on Saturday, carrying almost 300 metric tons of anti-epidemic supplies, petrochemicals and daily necessities, and is scheduled to arrive in Kobe on Thursday, said Yang Min, general manager of Wuhan New Port Datong International Shipping Co, which operates the container ship.
The service was launched on Nov 28, with the Huahang Hanya 1 arriving in Osaka, Japan, five days later.
It was the first international container shipping service to be launched at the upper and middle reaches of the Yangtze River and shortened the travel time from Wuhan to Japan by three days, as ships traveling from the city used to have to transfer via Shanghai.
The ships will set sail regularly each Saturday, with Hanya 1 and Hanya 2 taking turns to transport goods between Wuhan and cities in Japan. The round trip takes 14 days.
With the resumption of the line, Wuhan aims to build its ports into international ones and strengthen the city's role as a transport hub in the upper and middle reaches of the Yangtze River, said an official at the Wuhan New Port Administration Committee.
Separately, a new airfreight route was launched on Sunday linking Wuhan and Osaka.
The flight, loaded with 15 metric tons of epidemic control and prevention supplies and other goods, took off at 2:36 pm on Sunday from Wuhan Tianhe International Airport.
It is the first regular international airfreight route to launch since the airport resumed operation on April 8.
The all-cargo air route is operated by a Boeing 737-900 aircraft of OKAIR, according to Hubei Airports Group.