For virus team, it was all about the details, patience
Share - WeChat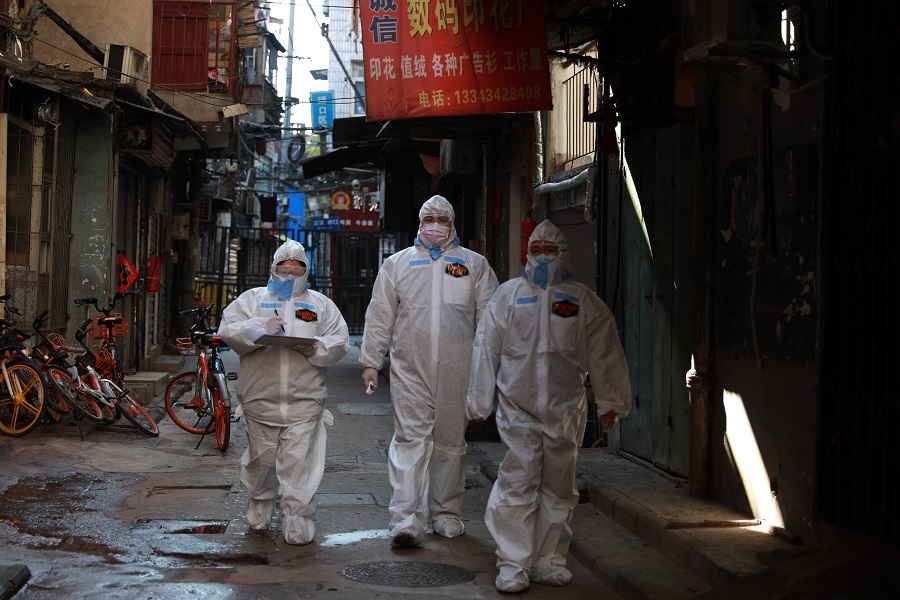 As head of the epidemiological survey team dispatched to Wuhan, Hubei province, Ding Gangqiang always urged his team to pay attention to detail and conduct rigorous searches for evidence.
"When we conduct interviews with patients or people suspected of contracting COVID-19, some minor acts, such as whether they wore facial masks, rubbed their eyes or picked their noses should all be taken into consideration," Ding, who is also the head of the Chinese Center for Disease Control and Prevention's nutrition and health institute, said at a news conference on Wednesday.
"It is also significant to bring up questions and look for solid evidence due to discrepancies in the interviewee's memories," Ding added. "Some people also deliberately covered up their activities."
Epidemiological studies during outbreaks of contagious diseases play an irreplaceable role in cutting off chains of transmission.
Disease control officers like Ding started arriving in Hubei province, the hardest hit region, on Jan 30 and were tasked to identify sources of infections, map out their movements and track down close contacts.
"Our job is comparable to the work of police solving criminal cases - investigating a variety of clues at hand and never letting go of any thread that stoked our suspicions," he said.
He recalled that during a survey mission, the son of a patient insisted that the results of his father's lung examinations came back normal.
"We later spotted evidence contradictory to his statement in video clips from the hospital that his father visited, which helped us confirm the clinical diagnosis for his father," Ding said.
"This instance represents just one skill in our toolbox. It also attests to the strong capability of our workers," he added.
In order to glean comprehensive information, epidemiologic researchers are also exceptionally patient and easygoing when communicating with interviewees.
"We sometimes posed as friendly and attentive neighbors ready to lend an ear," Ding said.
"I remember we once interacted with a patient's wife who suffered from a form of mental disorder and was reluctant to talk. After learning about her mental condition, we began talking to her about our daily lives and domestic matters," he said.
The woman eventually shared her difficulties as well as the movements of her husband.
"We always uphold a deep sense of responsibility during our work, because the survey records will lay a foundation for future decision-making in disease control work. The content that we generate must be accurate and flawless," Ding said.