China reports three new cases as of Sunday
Share - WeChat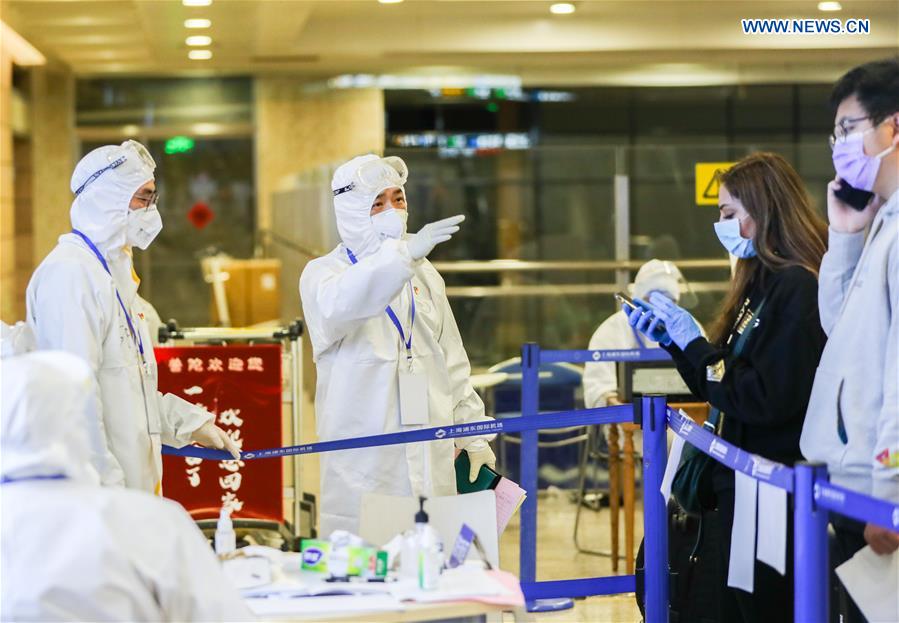 The Chinese mainland reported three new confirmed novel coronavirus cases and one suspected case as of Sunday and no additional deaths were reported, according to a release by the National Health Commission on Monday morning.
The three new confirmed cases are all imported, with two in Shanghai and one in Shandong province. The newly added suspected case - also imported - is in Shanghai.
Data cited from the health authorities shows 53 patients were released from hospital and 632 people that were in close contact with the patients were discharged from medical observation. The number of critical cases dropped by one on Sunday.
The mainland now has 402 imported cases confirmed of infection, with five in critical condition. So far, 1,675 imported cases have been confirmed, with 1,273 released from hospital and no deaths reported.
On Sunday there were 13 new asymptomatic cases on the mainland, with two coming from abroad, but none confirmed of infection. Nineteen asymptomatic cases were discharged from medical observation and 962 are still under observation.
As of Sunday, 481 infected patients are still in hospital, among which 33 are in critical condition. So far, the mainland has reported 82,880 confirmed cases. The mainland has released 77,766 from hospital, while 4,633 had died.
The commission said 734,766 people who were in close contact with patients have been traced so far and 7,392 are still under medical observation.
There are 1,520 confirmed cases reported in the Hong Kong and Macao special administrative regions and Taiwan province, with 1,039 in Hong Kong, 45 in Macao and 436 in Taiwan.