How Italy's biggest Chinese community emerges unscathed from coronavirus
Share - WeChat -Zero COVID-19 infection has been reported in the Chinese community in Prato, one of Italy's largest Chinese communities.
-"The Chinese community immediately took the virus very seriously and this was the fortunate fact because this influenced also the Italians."
-In hindsight, shouldering responsibilities and maintaining communication, instead of stigmatization or blaming others, helped everyone, locals have said.
PRATO - As more than 207,000 confirmed COVID-19 cases have been reported in Italy, the Chinese community living in the Tuscan city of Prato have stood out with zero infections.
In February, when hundreds of ethic Chinese came back after spending the traditional Spring Festival in China, which was then badly hit by the novel coronavirus, they immediately took various protective measures for fear that they could inadvertently bring the virus back to their adopted home.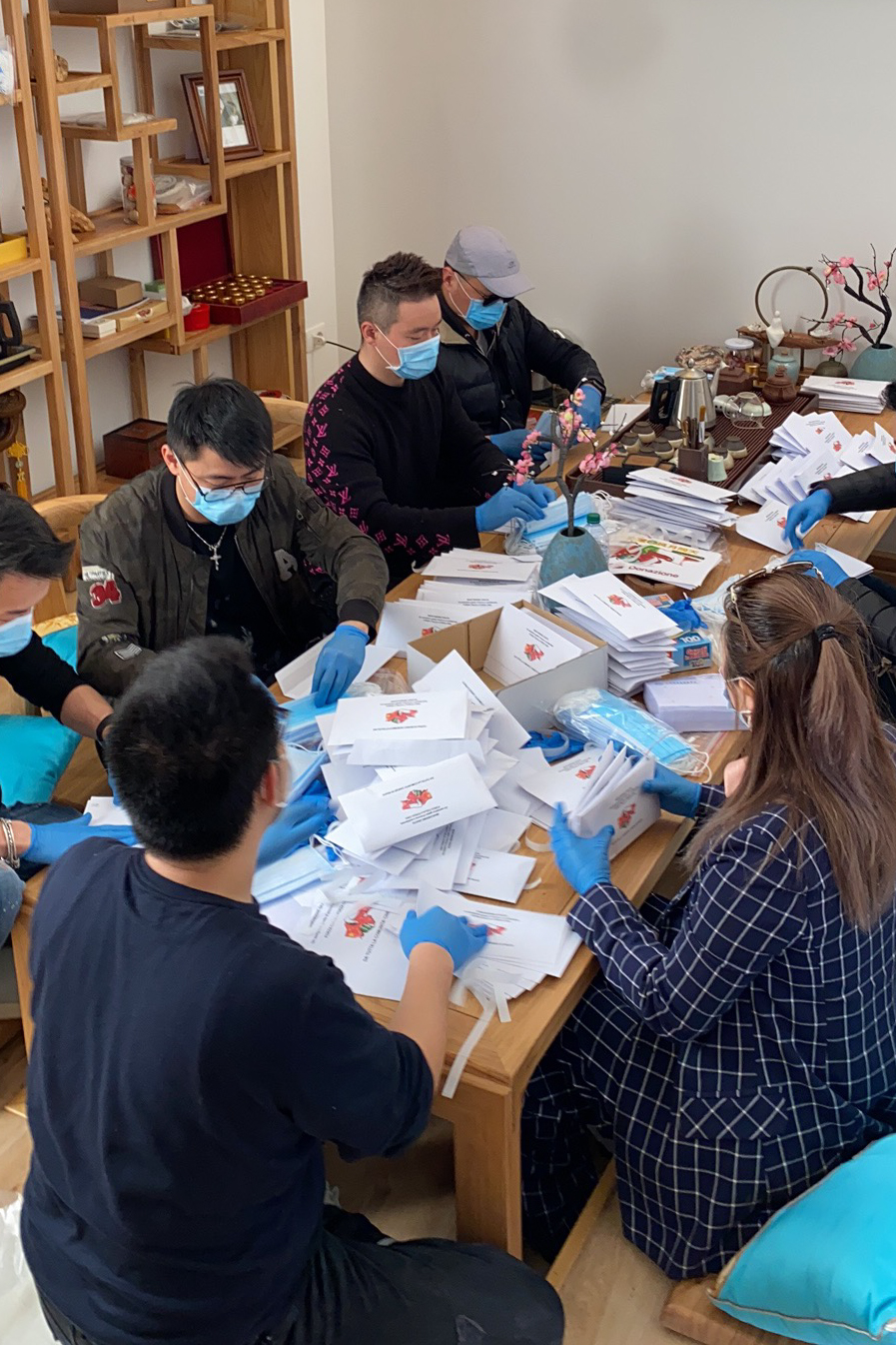 They donned masks, closed businesses, sheltered at home, pulled children from schools, and even floated self-imposed collective isolation -- putting the returnees in dedicated hotel rooms -- to minimize their contact with local neighborhoods, in what was then considered an overreaction well ahead of the Italian national lockdown.
Almost three months later, a sense of vindication has dawned on the most densely-populated Chinese community in Europe, as tens of thousands of ethnic Chinese in Prato have so far emerged remarkably unscathed from the pandemic.
"Here, we didn't have any Chinese hospitalized or infected and this is the big standpoint, so in terms of comparison with the Italians, the Chinese scored zero," Prato Mayor Matteo Biffoni told Xinhua.
Overall in Prato, "the infection and casualty numbers here compared to Italy and Tuscany are luckily below the average," Biffoni added.
RESPONDING SWIFTLY
As a satellite town of fashionable Florence with centuries of history in textiles, Prato began to attract Chinese people in the last two decades of the 20th century.
Now known as the "Little China" of Italy, Prato is home to the European nation's biggest single Chinese community.
Mia Lu, a 26-year-old student who moved to Italy from China at the end of 2016, used to travel between Florence, where she studied on weekdays, and her aunt's home in Prato, where she stayed on weekends.
Her regular commute became awkward in February when she put on a facial mask, a routine practice in China in the wake of the coronavirus outbreak that had not been advised in Europe until very recently.
In Florence, she would hear Italians whispering about her wearing a mask near the train station. She explained to a print shop owner at her university that she put it on to "protect both you and me," but only to be asked, "what's to be afraid of?"
To spare herself further embarrassment, Lu put on an additional scarf over her mask so that the latter would not be seen from outside. "It was hard to breathe," she told Xinhua.
Back in Prato, Lu was a part-time teacher in a Chinese-language school, where ladies working at the school canteen were wearing masks, hats, and rudimentary protective clothing to protect themselves from the virus.
She felt safer here, but not for long, as the school shut down after holding classes for only one week in February.
Prime Minister Giuseppe Conte later on March 4 announced a package of measures across the country, including school closures.
"The Chinese here immediately closed everything, those coming from China did the quarantine and I know people who did even two quarantines," Biffoni said.
A member of the Association of Chinese Young Entrepreneurs in Europe tried to vacate his hotel and dedicate it entirely to Chinese returnees who did not have access to self-isolation free of charge. The association even managed to raise 10,400 euros ($11,538.28) to bankroll the initiative, its president Huang Qinhai told Xinhua.
The member, who does not want to be interviewed, wrote on social media that "Not that I'm rich, but I don't want the pandemic to spread," Huang recalled.
"The Chinese entrepreneurs were even suggesting some forms of collective isolation, so they thought also to hire some hotels to do that," Renzo Berti, head of the disease prevention department in the Tuscany region, told Xinhua.
"After that, the region Tuscany imagined a similar initiative but the regional project could not be implemented for various fears to create lazarets," Berti said.
"This idea, even if it was not finally implemented and accepted by the local authorities, showed that the Chinese community took the measure very seriously and foresaw the danger of the situation." Macro Wong, a city councilor, told Xinhua.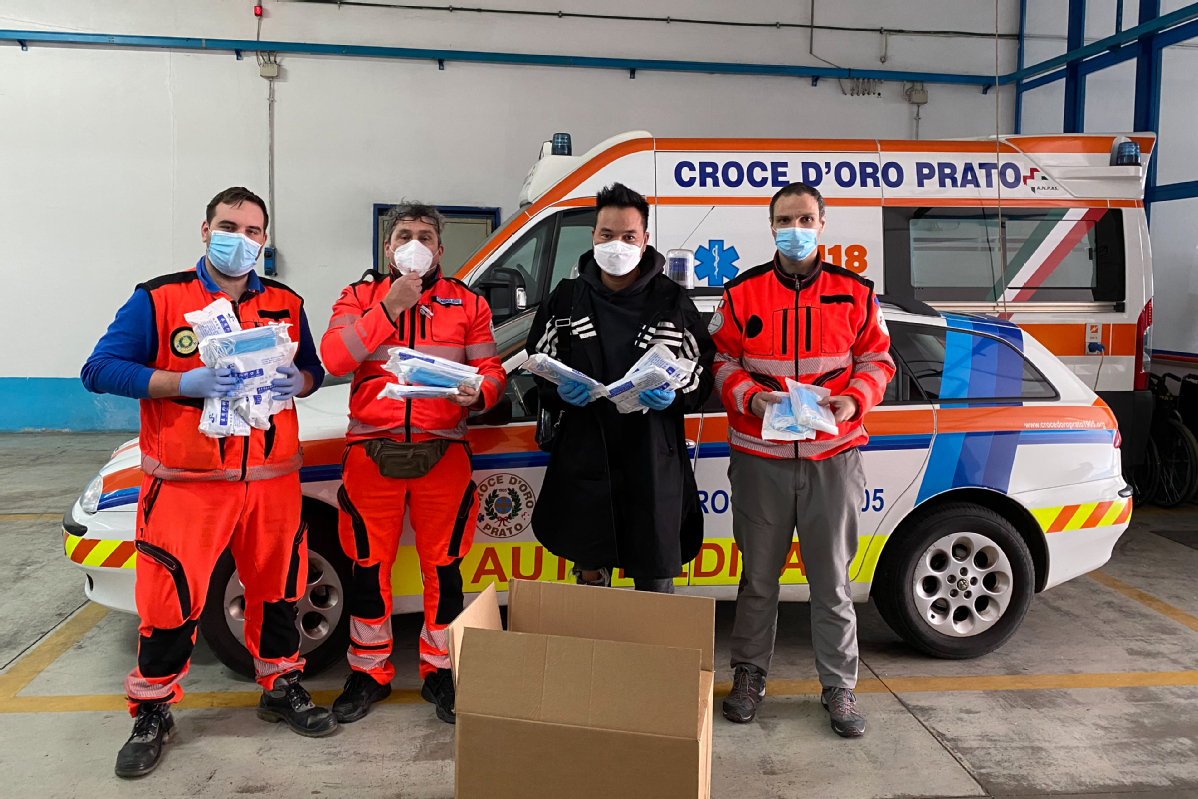 POSITIVE INFLUENCE
The behaviors of the ethnic Chinese, who make up around one eighth of Prato's population according to data on the city governmental website, stood out.
"The Chinese community immediately took the virus very seriously and this was the fortunate fact because this influenced also the Italians," Biffoni said.
"After having seen how the Chinese (reacted) here, I also was very concerned about the virus, and other Italians in my business circle were thinking I was a little bit exaggerating," Bettazzi Claudio, president of CNA Toscana Center, a trade body representing craftsmen, entrepreneurs, and small and medium-sized enterprises, told Xinhua.
Aside from social distancing measures, the Chinese community also provided free medical supplies for local citizens. Members of the entrepreneur association headed by Huang stuffed masks into envelopes and inserted them into the mailboxes of the neighborhoods.
"It is normal that at the beginning of the virus spread, the Chinese community sent the masks and other medical devices to China. I was aware of that because we received a communication from them about that," Biffoni said.
"On the other side, the Chinese community brought here hundreds of thousands of masks, hand sanitizers, and other things. All these medical materials are still coming and the flux will continue also in the future," he added.
In hindsight, shouldering responsibilities and maintaining communication, instead of stigmatization or blaming others, helped everyone, locals have said.
"The Italians recognized a big sense of responsibility from the Chinese community which means that this Asian community showed a big attachment to our city. Also at the political level, everybody appreciated the attitude of the Chinese during this crisis," said Biffoni.
"Because of this crisis, everybody will appreciate this fact and it will be a new starting point in the future for good dialogue between communities," Francesco Marini, vice president of Confindustria Toscana Nord, a trade body, told Xinhua.