Employment market could seesaw during pandemic
Share - WeChat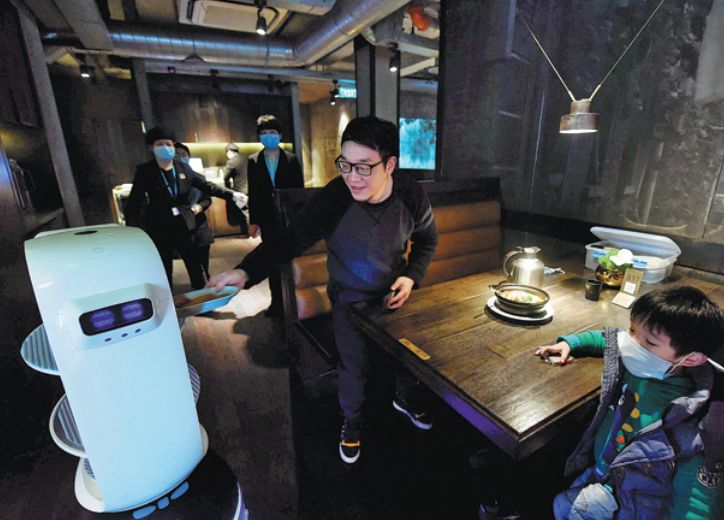 New positions generated by the development of information technology, such as delivery workers, artificial intelligence engineers and cloud computing technicians, have attracted more potential employees. In April last year, such positions were also approved by the authorities and listed as officially recognized jobs.
"At the very start of the information technology revolution, the workers were 'blown away' by the changes, as they were not sufficiently prepared to upgrade their skills," Feng said. "They can only make a living by continuously updating their knowledge and skills against the backdrop of a constantly changing jobs market."
The government has stepped up efforts to provide skills training courses for job seekers, especially migrant workers. These efforts have been reinforced during the viral outbreak to prevent massive unemployment among key groups such as migrant workers and low-skilled employees from poor areas.
For example, last month, the Ministry of Human Resources and Social Security launched a skills training program with free registration.
By late June, the ministry aims to provide training courses for more than 100 professionals through 50 online platforms. The courses will cater to 5 million workers.
Wen, the professor, said that as the nation encourages the development of new professionals and industries, some traditional sectors, such as manufacturing, are also of great importance in stabilizing the jobs market.
"For example, take the COVID-19 outbreak. We could have faced a shortage of face masks were it not for the support of such a strong manufacturing industry," he said.
"The manufacturing sector has been the biggest draw for migrant workers and job seekers, but many factories switched production to countries and regions in Southeast Asia because of the impact of the information technology revolution.
"I think it is better to keep these factories in China to offer jobs to the low-skilled, including migrant workers."