Employment market could seesaw during pandemic
Share - WeChat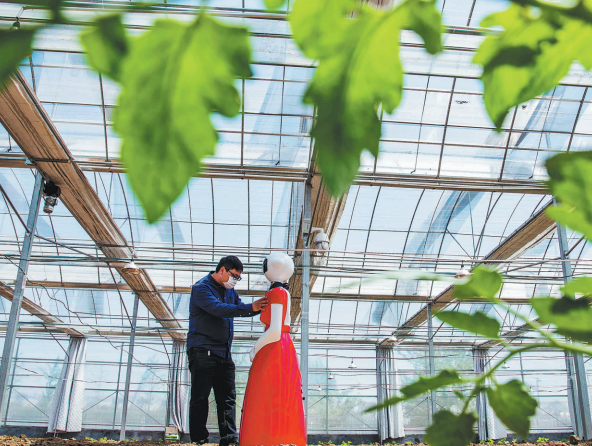 New opportunities
Feng Xiliang, dean of the School of Labor Economics at Capital University of Economics and Business in Beijing, said it is inevitable that "standardized jobs" will be done by machines.
"For example, factory and construction workers will be replaced by machines," he said. "Even the service sector is attempting to use artificial intelligence technology in catering and marketing. But new opportunities and new professionals will also appear during this process."
Wen said, "The emergence of flexible employment is a good example, and this will continue to expand."
Wang Qiang, 47, from Datong, Shanxi province, used to be a shoemaker but lost his job in late 2018. He now works as a deliveryman in Beijing.
"I was laid off along with 30 colleagues after the company introduced automation. The work we did was not that skilled anyway," he said.
Wang added that it was hard for him to learn how to operate machinery because he received a low level of education.
"Early last year, my friends encouraged me to come to Beijing to work as a deliveryman after I failed many times to find a job in my hometown, but I faced a number of problems at the start," he said.
"I didn't know how to use e-maps, which made me a little embarrassed. It also usually took me 10 minutes to complete the express delivery bills, as I hadn't mastered the devices for this process, resulting in many complaints from customers."
He said it took him about a month to master both e-maps and the bill devices, adding: "It was not that easy, but I gradually found that the job was interesting and involved flexible working hours. The pay is also much higher than in my previous job, so I don't really regret having to make the change."
Feng, the dean, said the emergence of new technologies has brought changes to the domestic employment market, resulting in the emergence of new professionals and fresh ways of working.
"New jobs will inevitably be created during the process of machines replacing workers," he said.