Mainland reports 4 new COVID-19 cases, all imported
Share - WeChat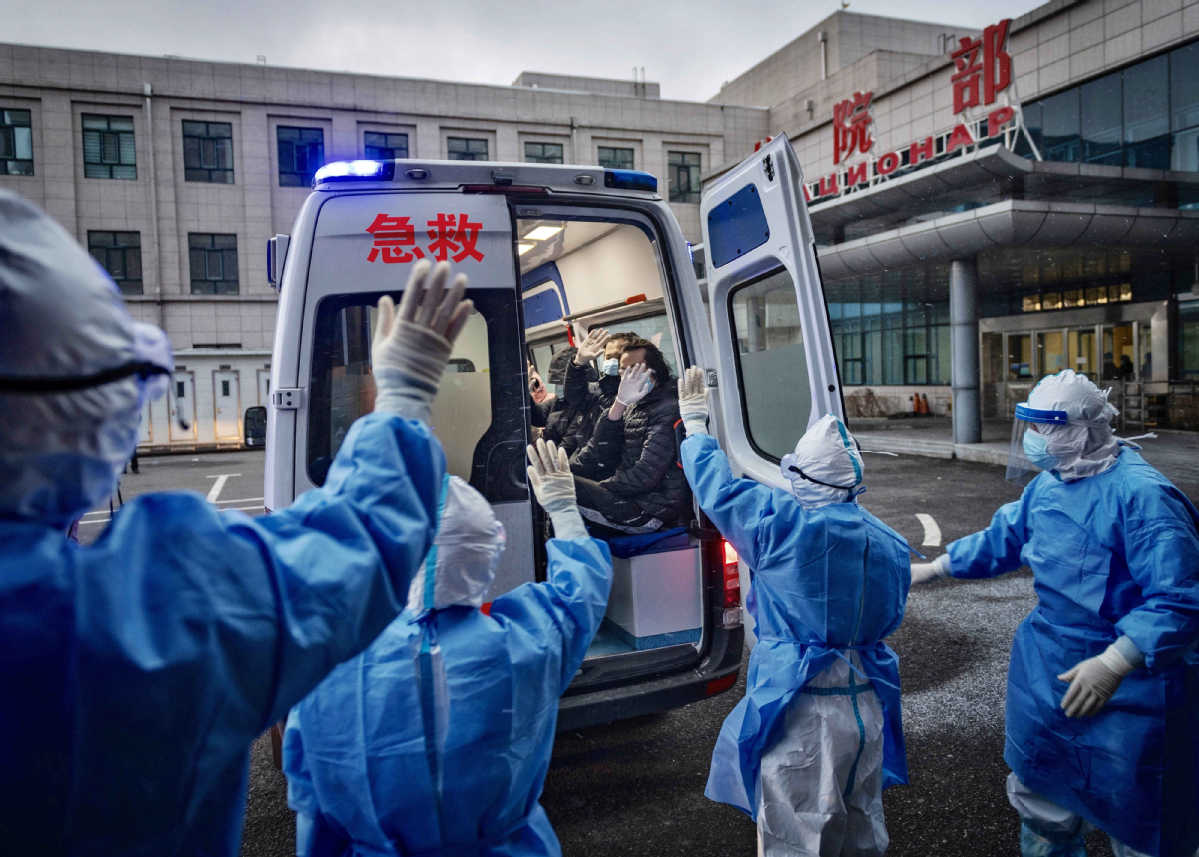 The Chinese mainland reported four confirmed COVID-19 infections, all imported cases, over the course of Thursday, according to the National Health Commission.
That has brought the tally of remaining confirmed imported cases to 525, including 13 in critical condition, the commission said.
The commission also reported three new suspected cases, all imported and detected in Shanghai, bringing the caseload of suspected infections to seven. No new deaths were added.
Over the 24 hours ending midnight Thursday, 32 recovered patients were released from the hospital and 708 were released from medical observation. The number of critically ill patients was down by nine, the commission said.
To date, China has confirmed a total of 1,664 imported cases, of which 1,139 have been discharged from the hospital, it said.
According to the commission, 619 patients are still hospitalized on the Chinese mainland, with 41 in critical condition.
A total of 77,610 had been released from the hospital. Deaths stood at 4,633. The total number of confirmed cases reached 82,862, with 10 being suspected cases.
China had traced 732,369 close contacts, of which 8,032 are still under medical observation.
Hubei province – which was hit hard by the virus – has reported no further confirmed or suspected cases on Thursday. It currently has no novel coronavirus patients.
The province has reported 68,128 confirmed cases, with 50,333 being detected in Wuhan, the provincial capital.
The province has seen 63,616 recovered patients released from hospitals over the past few months, with 46,464 being in Wuhan. A total of 4,512 died in the province, including 3,869 in Wuhan.
The mainland reported on Thursday 33 asymptomatic cases, of which two were imported.
A total of 28 asymptomatic patients were released from medical observation Thursday, bring the caseload to 998, including 127 imported cases.
The Hong Kong and Macao special administrative regions and Taiwan have reported a total of 1,511 confirmed cases, including 1,037 (830 recovered and four deaths) in Hong Kong and 45 (34 recovered) in Macao, the commission said. Taiwan has reported confirmed infections totaling 429 (311 recovered and six deaths).