Beijing city lowers COVID-19 emergency response level
Share - WeChat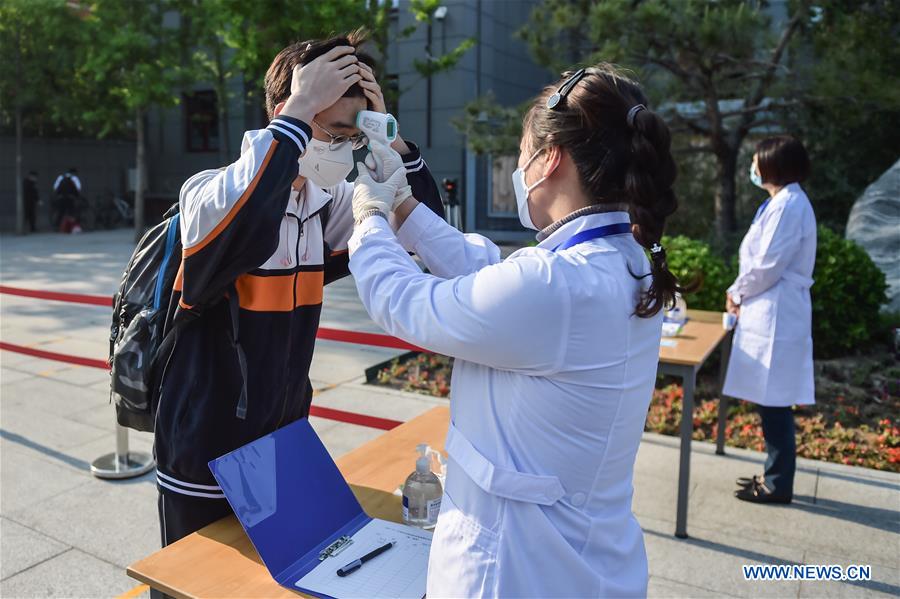 BEIJING - The Chinese capital will lower its emergency response to the novel coronavirus epidemic from the top level to the second level starting April 30, a local official announced Wednesday.
The decision was made after the city had seen no new confirmed local or imported COVID-19 cases for 13 consecutive days, said Chen Bei, deputy secretary-general of the Beijing municipal government, at a press conference.
On Jan 24, Beijing activated the highest level of public health emergency response to contain the outbreak of the epidemic.
After the emergency response level is downgraded, people from low-risk regions of China will not need to be quarantined for 14 days at home upon arriving in Beijing, she said. Those who are undergoing concentrated or at-home observation need not continue.
But the strict management of inbound personnel and those from high- and medium-risk areas and Hubei, the province hardest hit by the virus, will continue.
Couriers, deliverymen, housekeepers and real estate agents will be allowed to enter residential communities if their health codes are green, Chen said.