New cases still trickling in, but no major spikes
Share - WeChat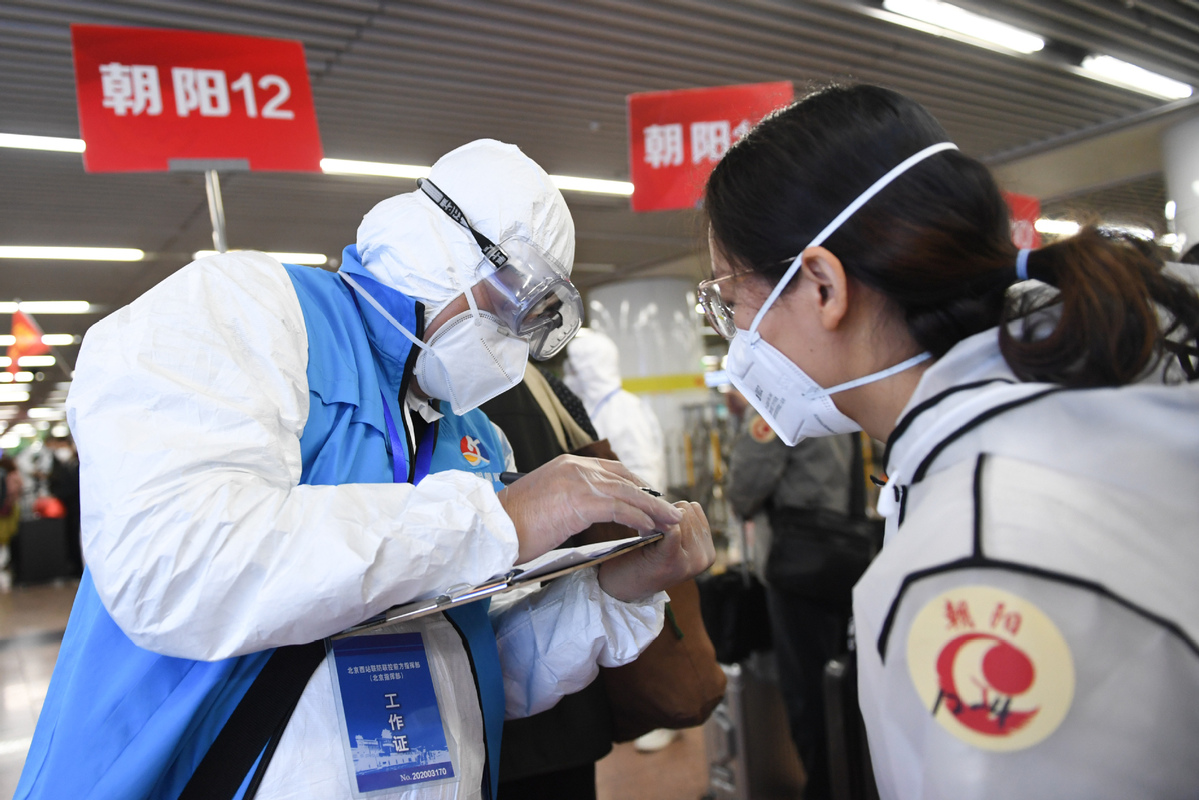 The Chinese mainland reported 10 new confirmed cases of the novel coronavirus and zero deaths on Wednesday, bringing the two numbers to 82,798 and 4,632 respectively, statistics from the National Health Commission showed on Thursday.
No new suspected cases were reported on Wednesday, the commission said, adding the country still has 20 suspected and 959 confirmed cases.
Among the newly confirmed cases, six were imported from abroad, while northeastern Heilongjiang province reported three local cases and the southern province of Guangdong reported one.
As of Wednesday, China had a total of 1,616 confirmed imported cases, with 823 of them cured and discharged from hospitals and 37 still in severe condition.
Regarding asymptomatic cases, official data showed there were 27 such cases reported on Wednesday, with one case from abroad. Three such cases were confirmed on Wednesday. A total of 984 asymptomatic infected patients, including 166 from abroad, are still under medical observation. Thirty-one of these patients were released from observation on Wednesday.
On Wednesday, 56 people were discharged from hospitals after recovery, while the number of severe cases decreased by 15 to 63. A total of 77,207 people had been discharged from hospitals after recovery as of Wednesday.
Health authorities on the mainland have traced 728,049 people who have had close contact with confirmed patients. Among them, 824 were discharged from medical observation Wednesday, with 8,429 others still under observation.
By the end of Wednesday, 1,033 confirmed cases including four deaths had been reported in Hong Kong, 45 confirmed cases in Macao and 426 in Taiwan including six deaths. And 678 patients in Hong Kong, 26 in Macao and 236 in Taiwan have been discharged from hospitals after recovery.
Hubei, the hardest-hit province in China, reported zero new confirmed cases, suspected cases or deaths on Wednesday. The province also has zero suspected cases at present.
As of Wednesday, a total of 68,128 confirmed cases and 4,512 deaths have been reported in Hubei. It still has 69 confirmed cases, including two in severe condition.
The province also saw 28 patients discharged from hospitals after recovery on Wednesday, bringing the total number of discharged patients in the province to 63,547.