President pledges support for Belarus
Share - WeChat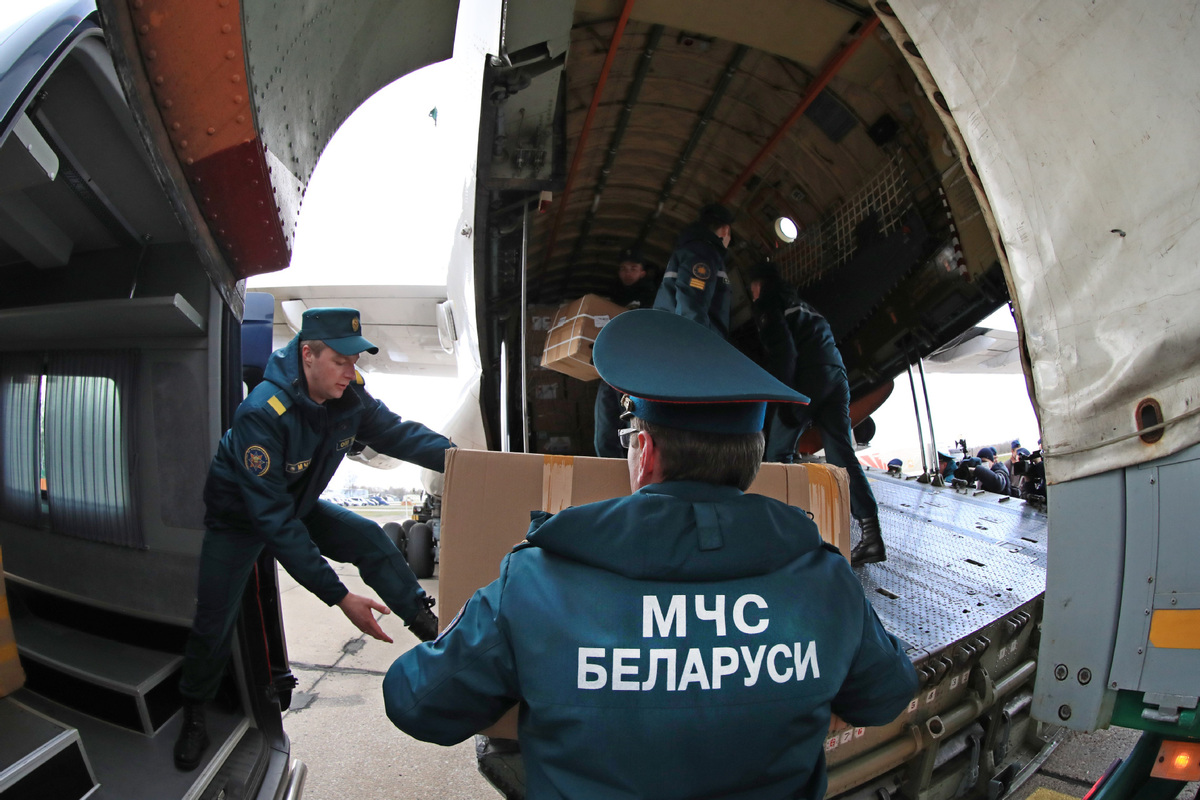 President Xi Jinping has pledged steadfast support from China for Belarus in its fight against the COVID-19 pandemic as he extended a message of sympathy to Belarusian President Alexander Lukashenko on Wednesday.
In the message, published on Friday, Xi said the two nations have offered each other support and help since the start of the pandemic, an indicator of the sincere friendship between the two nations that is characterized by sticking together and helping each other through thick and thin.
On behalf of the Chinese government and people, Xi extended heartfelt sympathies to the Belarusian government and people over the pandemic.
China will continue to do its best to help the country fight the pandemic, he added.
The virus respects no borders, and it is the enemy of all mankind, Xi said. The international community should uphold the vision of a community with a shared future for mankind, step up unity and coordination, work together to fight the pandemic and jointly safeguard global public health security, he said.
Xi underscored that he attaches great importance to relations between China and Belarus and stands ready to make concerted efforts with Lukashenko to bolster bilateral cooperation in areas such as medical care and health so as to usher in more benefits for the two countries and peoples.
Belarus had reported 4,204 confirmed cases of COVID-19, including 40 deaths, as of Thursday, with 65 patients having required assisted ventilation and over 81,000 tests conducted nationwide, Xinhua News Agency reported.