Taiwan's plots of playing political tricks slammed
Share - WeChat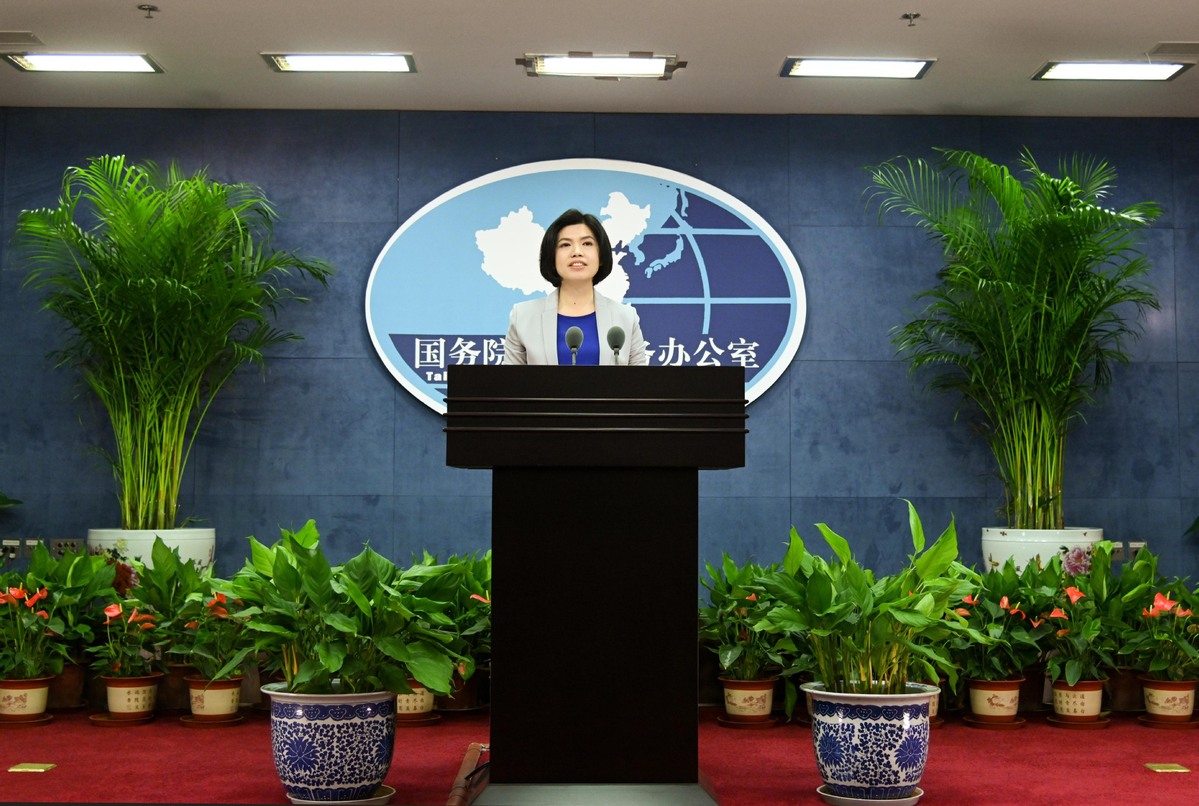 The claim by Taiwan's ruling Democratic Progressive Party that it informed the World Health Organization in December that COVID-19 can be transmitted from person-to-person is totally unfounded, the mainland's Taiwan affairs authority said on Friday.
Zhu Fenglian, a spokeswoman for the State Council Taiwan Affairs Office, condemned the DPP authority on fabricating facts and making use of the pandemic for political gain.
The DPP claimed recently that the island's outbreak prevention department had "warned" the WHO that the virus could be spread person-to-person in an email sent Dec 31, but the WHO didn't disclose the information to the world.
The WHO rejected the island's accusation, stating that the island did not inform it about person-to-person spread of the virus.
Chen Shih-chung, head of the island's health authority, posted the email the island sent to the WHO on Dec 31 online last week, declaring its reporting was an early warning.
Zhu said the email merely cited the Wuhan Health Commission in Hubei province where the earliest cases of COVID-19 were found on the mainland, and it didn't mention "humanto human transmission" at all.
Since the outbreak of COVID-19, the mainland has kept the WHO and relevant countries and regions informed of the outbreak in a timely manner, she said.
The health authority of Wuhan made public for the first time on Dec 31 news of some 27 infection cases on its website. The WHO received the information on the same day.
Also on Dec 31, the island's health authority inquired about the situation in Wuhan from the National Health Commission on the mainland, Zhu added.
"It is clear that the mainland released the information first and the island relayed it. There was no such thing as the island reporting to the WHO first," she said.
According to Zhu, the island's health authority issued news releases on Jan 4 and Jan 6, stating that "there is no obvious person-to-person transmission or infection among medical staff". However, it stated recently its email to the WHO on Dec 31 was the first "warning".
"The DPP was fabricating facts to play political tricks, and some foreign politicians spread the rumors to attack the mainland and the WHO. They have ulterior motives," she said.
In response to the DPP's declaration on many occasions that it lacks access to the WHO, Zhu said that the email proved such an assessment to be false.
As of Monday, the mainland had updated Taiwan on the status of the outbreak 127 times, Zhu said.
"The DPP ignored all these. It exposed that their purpose is not pandemic control but political gain," she added.