China's coffee consumption upgrading speeds up industrial layout
Share - WeChat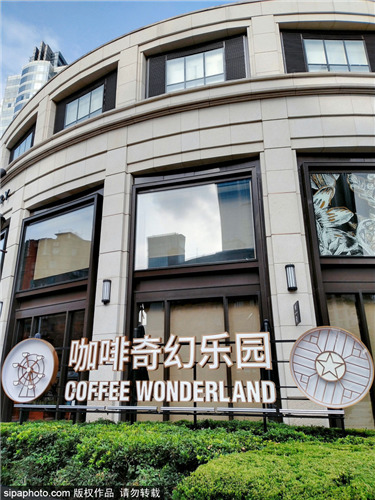 "I order a grande black tea latte, please." Coffee lover Zhao Xiaotong rushed to a Starbucks store when the coffee brand resumed business in Nanjing, capital of East China's Jiangsu province.
Unlike before, Zhao had to wear a mask and check the temperature before she entered the store and placed an order during the COVID-19 epidemic. She also needed to wait at a one-meter line off the counter to pick up her coffee.
"As the epidemic is leveling off in China, more and more coffee shops begin to reopen. It is really good news for coffee fans," said Zhao.
She got into a coffee habit in 2011 when she was an exchange student in Germany. "Europeans drink coffee just like we Chinese drink tea."
Nowadays, coffee consumption is also growing rapidly in China, turning the traditionally tea-drinking country into one of the world's most promising markets for the coffee industry.
According to the International Coffee Organization, China's coffee consumption has expanded by an average annual rate of 16 percent over the past decade, and its market is expected to grow to about 300 billion yuan (about $42.3 billion) by 2020.
Du Jianing is the 2019 World Brewers Cup champion. She has been engaged in the coffee industry for about ten years. "There were few specialty coffee shops 10 years ago in China. Nowadays, more and more boutique coffee shops come into people's sight."
She also observed that consumers now pay more attention to the taste and quality of coffee than latte art. "Chinese people are willing to try new flavors. Many international coffee chains prefer to launch new products in China to get feedback."
Although the total number of coffee consumers is increasing vigorously, Chinese per-capita consumption of coffee is relatively low. Statistics show that the annual per-capita coffee consumption in Finland and Japan is 1,200 and 180 cups, respectively, compared with six cups on the Chinese mainland.
The huge potential of the coffee market is attracting international coffee chains to accelerate their industrial layouts in China.
On March 13, Starbucks announced a plan to build a coffee innovation park in eastern China, the largest manufacturing investment by the world's leading coffee chain outside the US.
Most Popular