Pipa maestro Liu Dehai dies at 83
Share - WeChat China's renowned pipa master Liu Dehai died on April 11 in Beijing. He was 83.
As one of China's most well-known figures in performing arts, Liu devoted his life to "revitalizing the pipa in traditional Chinese music". Pipa is a plucked string instrument with a fretted fingerboard with more than 2,000 years of history.
Liu, born in Shanghai in 1937, began learning many folk Chinese instruments at an early age. He was admitted to Central Conservatory of Music in 1957 where he received education both in traditional Chinese music as well as Western music. After graduating, he was assigned to a teaching position at the academy.
Liu incorporated traditional Chinese elements as well as the influence from Western music he received while studying into his composition, including Malan Flower Blooms and Liuyang River in the 1960s to the more recent Childhood Years, Swan and Terracotta Warriors.
In 1970, he was appointed a pipa soloist by China National Traditional Orchestra. In 1973, Little Sisters of the Grassland, a pipa concerto composed by Liu, along with Wu Zuqiang and Wang Yanqiao, became a pioneering piece that penned a new mode for combining pipa with Western orchestral performance.
Liu was also a trailblazer in laying down the foundation for Chinese artists to work with the world. Since 1979, he awed the audiences in three occasions performing under the baton of conductor Seiji Ozawa and the Boston Symphony Orchestra in the US. In 1981, he performed with the Berlin Philharmonic in Berlin. Liu was the first Chinese artist to work with the Berlin Philharmonic.
Liu's name has also been synonymous with the piece Shimian Maifu (Ambush on all sides). His rendition of the classic piece is said to be able to put the most incisive depiction of the tense and famous battle between two warriors in front of the audiences.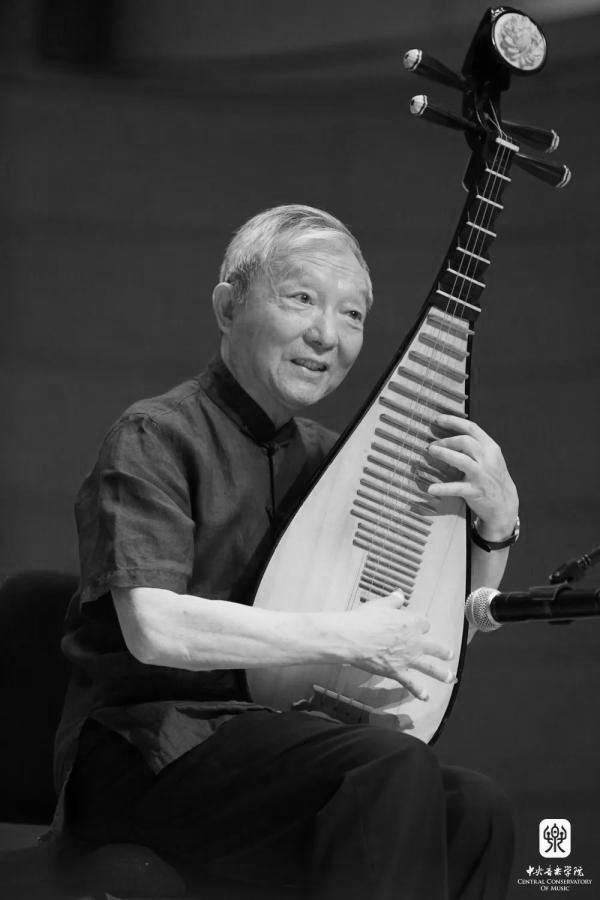 "It's as though the battle is taking place right in front of my eyes. I am able to see an arrow fly across, followed by thousands of soldiers on horsebacks," a listener said.
In more recent years, Liu dedicated his time and effort to education of pipa,while raising the concept of "return of pipa".
"Some of the pipa performances these days put too much emphasis on atonity, steering away from professionalism and spoiling the audiences' taste. What I have tried to do in the past decade is to let pipa return to its classic form," Liu said during an interview with Beijing Youth Daily.
Zhao Cong, a pipa player and deputy director of China National Traditional Orchestra, expressed her deepest condolence on the passing of a great artist. "In my heart, teacher Liu is China's Horowitz! His performances were both elevated and deep, with infinite magnitude for change. His creations are full of color, both profound and astute, opening countless doors for me into an imaginary world. We are so fortunate to have met such a master in the history of Chinese music in this lifetime! He may be gone, but his smile and work remain and will continue to inspire us forever," Zhao said.