Chinese cross-talk master Shi Shengjie dies at the age of 66
Share - WeChat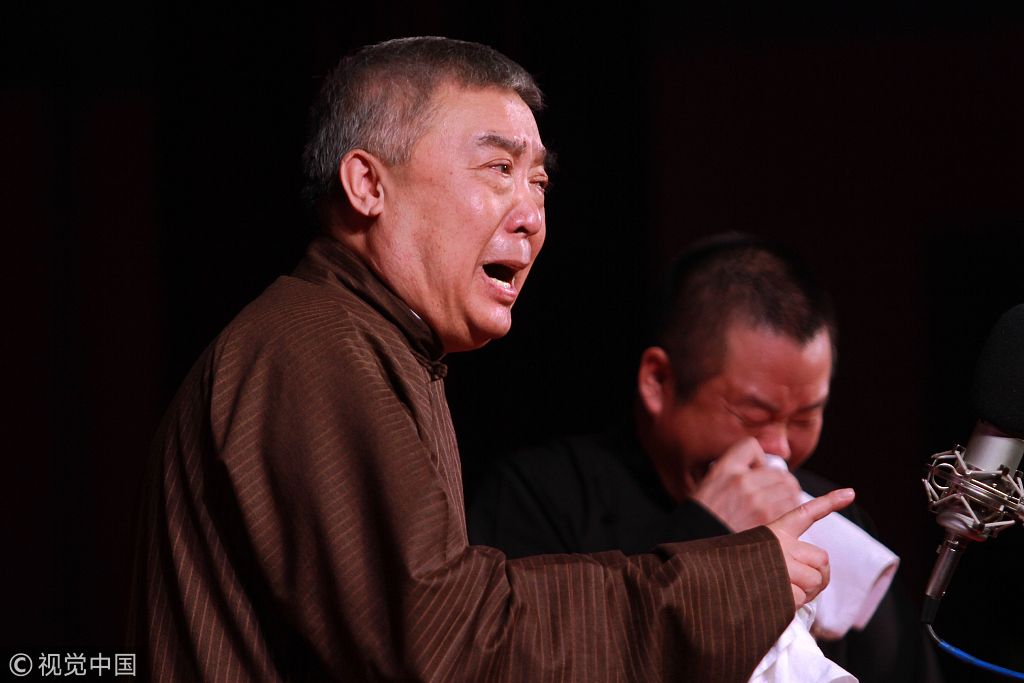 Chinese cross-talk master Shi Shengjie died on Friday in Northeast China's Harbin at the age of 66.
Born in April 1953, Shi studied under Hou Baolin, one of the most widely known cross-talk artists in China. Hou took on Shi, then 31, as his last disciple after watching him perform and receive top honors at a cross-talk competition in 1984.
Shi was known for his clean image, solid training in the art as well as a crisp and piercing performance style. Shi was active not only on the stage, but also behind the scenes, writing many great cross-talk scripts which have stood the test of time.
Jiang Kun, another cross-talk artist who had known Shi for more than 50 years, expressed his greatest condolences for the loss of his dear friend.
Jiang revealed that he was afraid of getting calls from Shi and his relatives while Shi was physically ill. "Several times I cried in my sleep for you, and many more times I lit a candle to pray for your well-being in my heart. Even more often did I wish the news of you being ill was false," Jiang wrote in a poem honoring his colleague.
Aside from remembering Shi, Jiang also reminded Shi's disciples to carry on their teacher's art and produce great cross-talk for future audiences.