Flexible work policies push consumption
Share - WeChat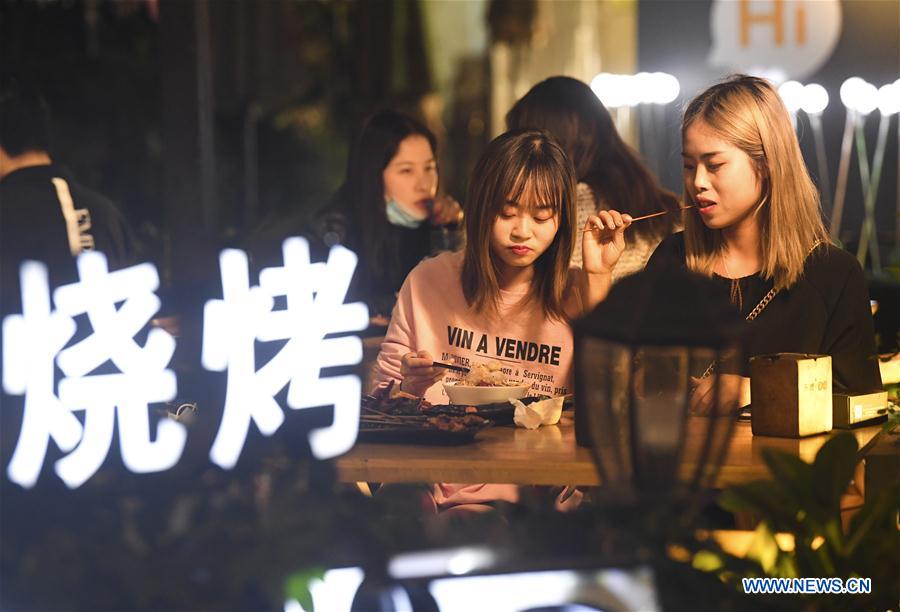 Provinces offer extended weekends in effort to boost consumer spending
Local governments have been offering longer weekends or flexible working schedules in a bid to boost consumer spending, which has been deeply suppressed by the novel coronavirus pneumonia outbreak.
Nanjing, capital of Jiangsu province, is implementing a two-and-a-half-day weekend, a news conference held by the city government was told on Saturday.
The city aims to achieve sales of 1.6 trillion yuan ($228 billion) in industries including catering, hotels and retail this year.
Cities in about a dozen provinces and municipalities-including Jiangxi, Zhejiang and Gansu have rolled out similar measures to stimulate consumer spending in the wake of the pandemic disease, which has been dubbed COVID-19 by the World Health Organization.
Jiangxi issued a notice in March to implement a two-and-a-half-day weekend starting this month. It also offered half-price tickets to scenic spots and vouchers that can be used at hotels, restaurants and other venues to stimulate consumer demand.
Zhejiang has rolled out 16 measures to boost consumption, including a two and a half day weekend, vouchers and free tickets to scenic areas.
Kong Jing, who runs a hotel and a restaurant in Nanjing's Gaochun district, said she believes that measures granting people more time off will help bring in more customers.
"Tourists can only start a journey on Saturday and spend just one night in hotels with the regular two-day weekend," Kong said. "But now they can travel on Friday afternoon, go to other places and have more time to spend money.
"Many people working in industries such as tourism, restaurants and retail have suffered greatly during the COVID-19 outbreak. We became jobless for about two months, and a move to encourage consumption is urgent. Many of us are under great financial burden paying rent and workers' salaries."
The number of domestic tourists is expected to have fallen 56 percent year-on-year in the first quarter, with domestic tourism revenue down 69 percent, according to China Tourism Academy.
For the year, the number of domestic tourists is forecast to drop by 15.5 percent and related revenue by 20.6 percent, it said.
"We believe that together with other measures, the two-and-a-half-day weekend will help revive the economy curbed by the COVID-19 outbreak," said Wu Haijin, director of the Institute for Urban Studies at the Nanjing Academy of Social Sciences.
"But the government should put forward specific measures to avoid increasing the burdens of private companies, especially those small and medium-sized ones.
"The two-and-a-half-day weekend policy doesn't mean that all the workers don't need to work on Friday afternoon. The government departments should make proper working schedules and establish a job rotation system."