20,000: US death toll overtakes Italy's as Midwest braces
Share - WeChat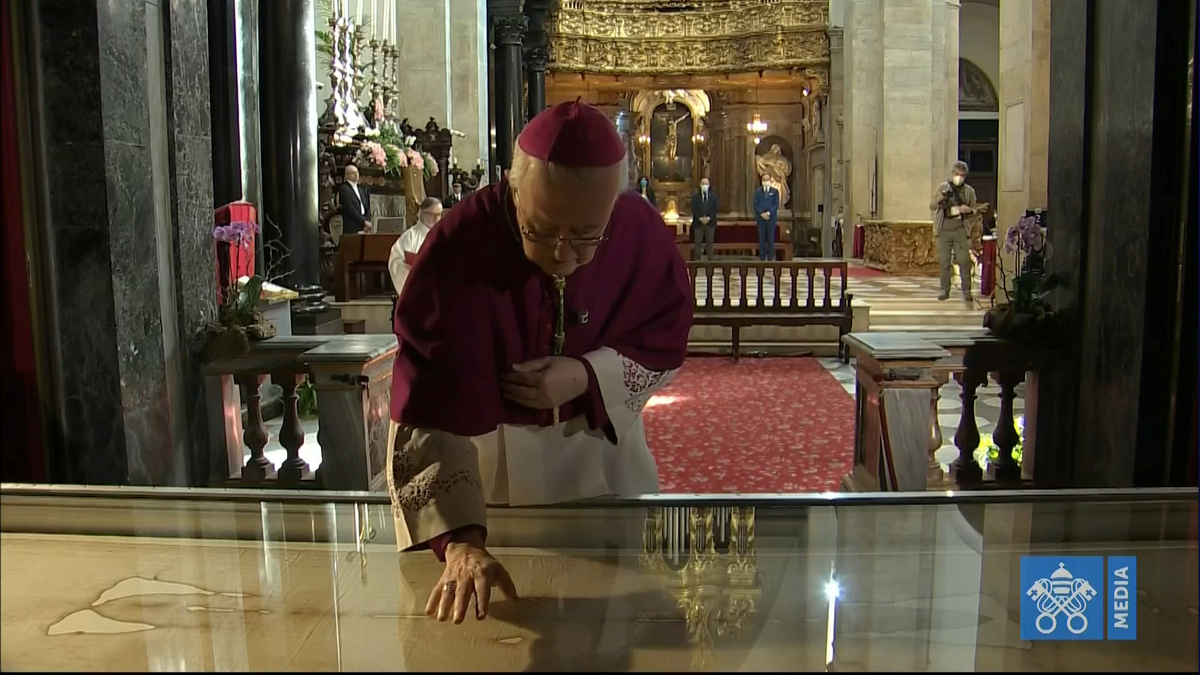 With religious leaders around the globe urging people to observe Easter safely at home, the archbishop of Turin, Italy, allowed a video streaming display of the Shroud of Turin, believed by the faithful to be the burial cloth of Jesus, so that they can pray in front of it during the epidemic. Pope Francis celebrated an Easter vigil Mass in an empty St. Peter's Basilica, where the footsteps of the pontiff and his small entourage on the marble floor could be heard clearly as they walked in slow procession toward the altar. Francis likened coronavirus fears to anxiety felt by Jesus' followers after his crucifixion.
"For them, as for us, it was the darkest hour," he said, encouraging people to "sow seeds of hope, with small gestures of care."
Meanwhile, Austria aims to reopen small shops on Tuesday.
Spain, with more than 16,300 dead, plans to allow workers in some nonessential industries to return to factories and construction sites Monday. Spanish authorities said they will distribute 10 million face masks at major train and subway stations.
"We think that with these measures we will prevent a jump in infections," Health Minister Salvador Illa said.
Italy continued to include all nonessential manufacturing in an extension of its national lockdown until May 3. But Premier Giuseppe Conte held out hope that some industry could re-open earlier if conditions permit.
Arcuri said that the exit from the lockdown will include increased virus testing, the deployment of a voluntary contact-tracing app and mandatory blood tests as Italy seeks to set up a system of ''immunity passports.''
India extended its lockdown of the nation of 1.3 billion people by two more weeks.
But Iran, the site of the worst outbreak in the Middle East, reopened government offices and businesses outside Tehran.
In Indonesia, inmates set fire to a prison on Sulawesi island during a riot, apparently angry over restrictions imposed to contain the coronavirus. There were no reports of riot-related deaths.
Britain on Saturday reported 917 more deaths from the coronavirus, down from the peak of 980 recorded a day earlier. The country's overall death toll neared 10,000. At the same time, data suggest that the number of hospital admissions in Britain is leveling off.