20,000: US death toll overtakes Italy's as Midwest braces
Share - WeChat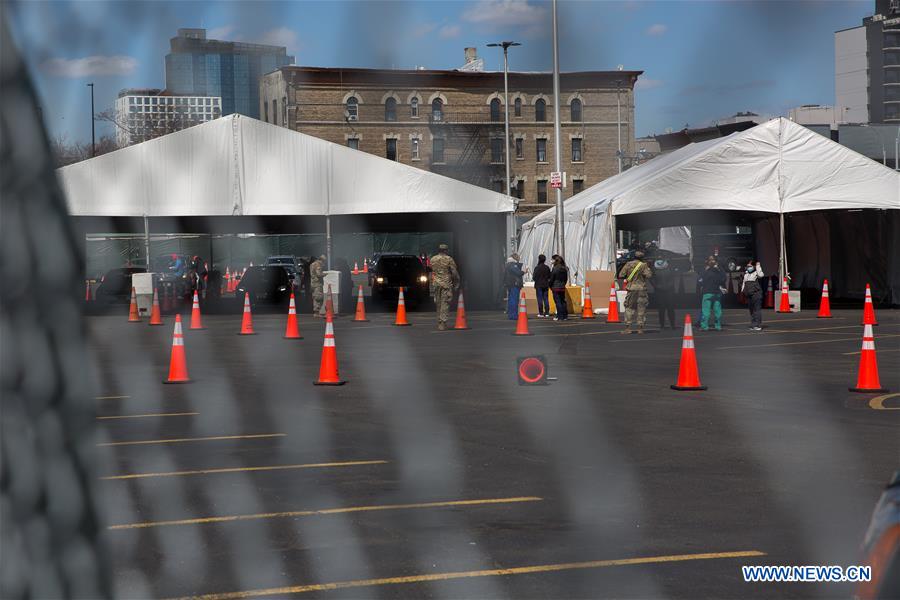 Nearly 300 inmates at the Cook County Jail have tested positive for the virus, and two have died. In Wisconsin, health officials expect to see an increase in coronavirus cases after thousands of people went to the polls during Wisconsin's presidential primary Tuesday.
Michigan's governor extended her state's stay-at-home order with new provisions: People with multiple homes may no longer travel between them.
And in Kansas, the state Supreme Court heard arguments in a dispute Saturday between Democratic Gov. Laura Kelly and Republican lawmakers who overturned her executive order banning religious services and funerals with more than 10 people.
Elsewhere around the world, Italian authorities set up roadblocks around Milan to discourage people from going on Easter weekend trips. British police kept a close watch on gatherings in parks and at the seaside on one of the hottest days of the year. And France deployed some 160,000 police, including officers on horseback who patrolled beaches and parks.
"It's useless to pack your bags for a vacation," Paris police tweeted.