Steady trickle of new coronavirus cases continues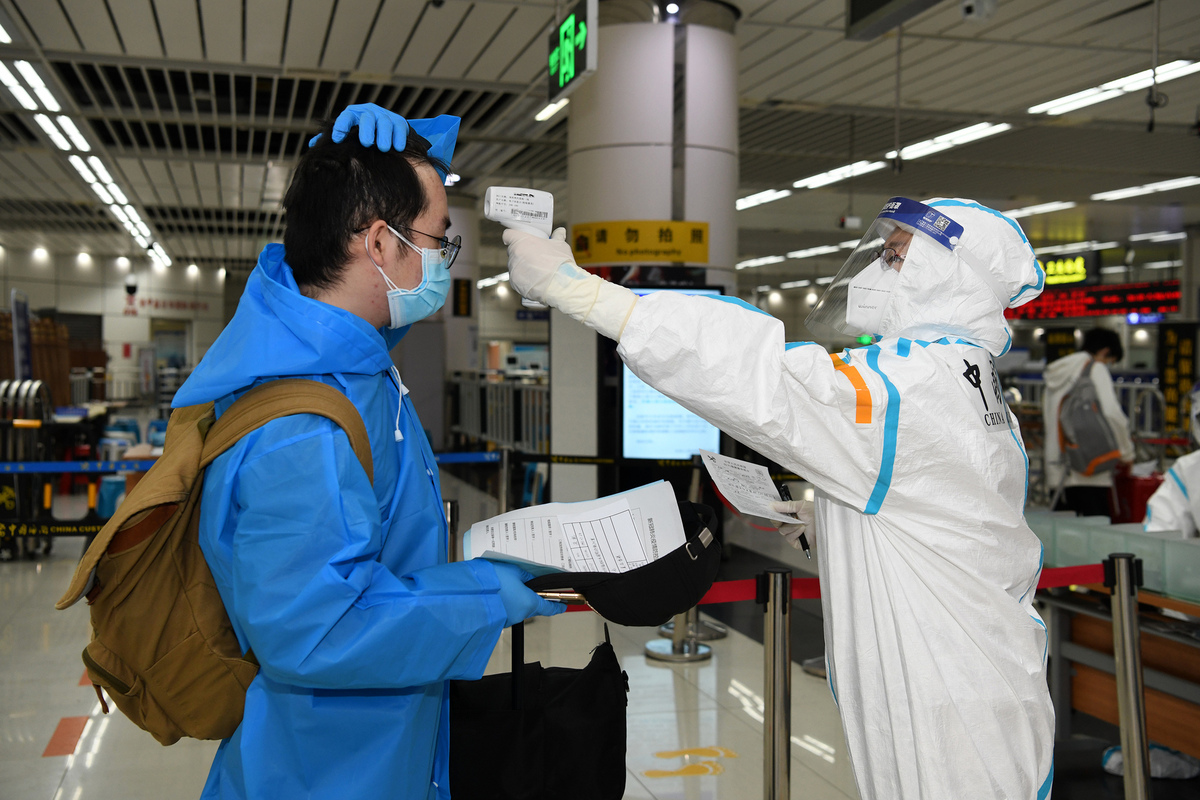 A total of 63 new confirmed cases of the novel coronavirus and two deaths were reported on Wednesday on the Chinese mainland, bringing the two numbers to 81,865 and 3,335 respectively, statistics from the National Health Commission released on Thursday showed.
The two new fatalities occurred in Hubei province, the commission said, adding there were another 17 new suspected cases reported Wednesday, 16 of which came from abroad and one which originated in the northeastern Heilongjiang province. A total of 73 people are still suspected of being infected with the virus, and there are 1,160 confirmed cases across the country.
For newly confirmed cases, 61 were imported from abroad, and southern province Guangdong reported two local cases.
As of Wednesday, China had 1,103 imported confirmed cases. Of these, 374 have been cured and discharged from hospital, and 31 are still in severe condition. There are also 71 suspected cases imported from abroad across the country.
Regarding asymptomatic cases, official data showed there were 56 of these reported on Wednesday, 28 of which were imported from abroad. Fifteen asymptomatic cases were confirmed on Wednesday, all from abroad. A total of 1,104 asymptomatic patients, including 364 from abroad, are still under medical observation. Thirty-two such patients were released from observation on Wednesday.
On Wednesday, 91 people were discharged from hospitals after recovery, while the number of severe cases decreased by 13 to 176. A total of 77,370 people had been discharged from hospitals after recovery as of Wednesday.
Health authorities on the mainland have traced 716,889 people with close contact with confirmed patients. Among them, 1,848 were discharged from medical observation on Wednesday, with 12,510 others still under observation.
By the end of Wednesday, 960 confirmed cases including four deaths had been reported in Hong Kong, 45 in Macao and 379 in Taiwan including five deaths. And 264 patients in Hong Kong, 10 in Macao and 67 in Taiwan have been discharged from hospitals after recovery.
Hubei, the hardest-hit province on the Chinese mainland, reported zero new confirmed cases and suspected cases on Wednesday. The province also has zero suspected cases at present.
As of Wednesday, a total of 67,803 confirmed cases and 3,215 deaths have been reported in Hubei. It still has 401 confirmed cases, including 137 in severe condition.
The province also saw 45 patients discharged from hospital after recovery on Wednesday, bringing the total number of discharged patients in the province to 64,187.