President Xi attends the national mourning for COVID-19 victims
Share - WeChat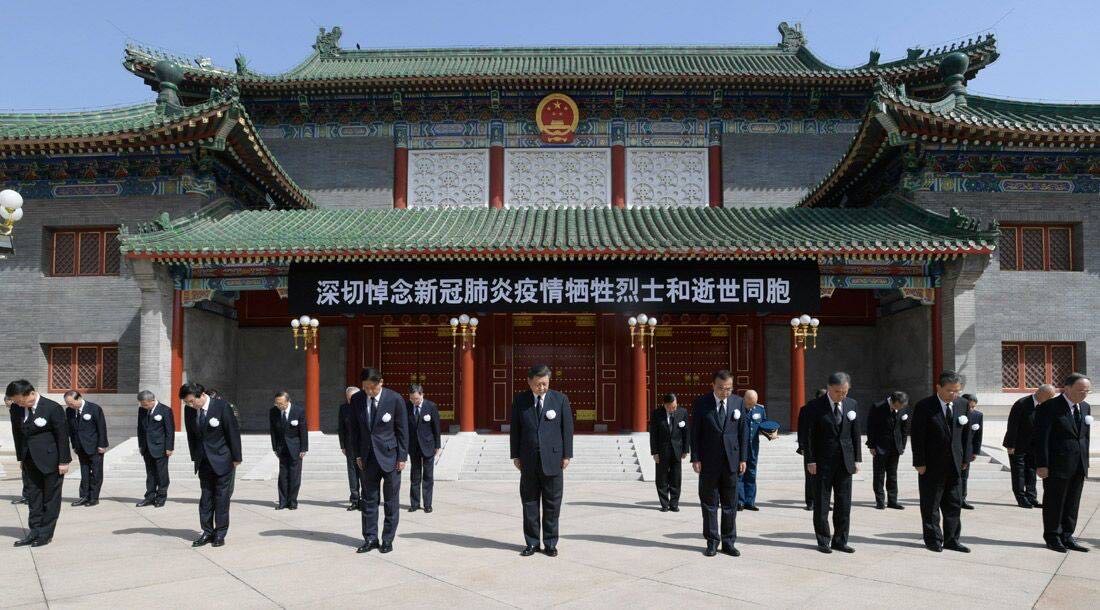 President Xi Jinping on Saturday attended the national mourning period for martyrs who sacrificed their lives in the fight against the COVID-19 outbreak and compatriots who died of the novel coronavirus pneumonia.
Xi and other leaders joined all the Chinese people, and observed three minutes of silence to mourn for the deceased at the central leadership compound of Zhongnanhai. Air raid sirens and horns of automobiles, trains and ships wailed in grief.
National flags have been lowered to half-mast across the country and at Chinese embassies and consulates abroad, and all public recreational activities will be suspended throughout the country.
Saturday marks this year's Qingming Festival, or Tomb-Sweeping Day – a traditional festival for Chinese families to visit the tombs of their ancestors to clean the gravesites, pray to their ancestors and make ritual offerings.
As of Friday night, an accumulative number of 3,326 people had died of the contagion on the Chinese mainland.
In Wuhan, Hubei province, the city hit hardest by the epidemic on the Chinese mainland, mourning activities were also held to commemorate those who had succumbed to the disease.
People mourn for victims of COVID-19 as automobile horns wail in grief in Beijing. [Video by Xu Jingxing]