Outbreak won't slow poverty elimination goal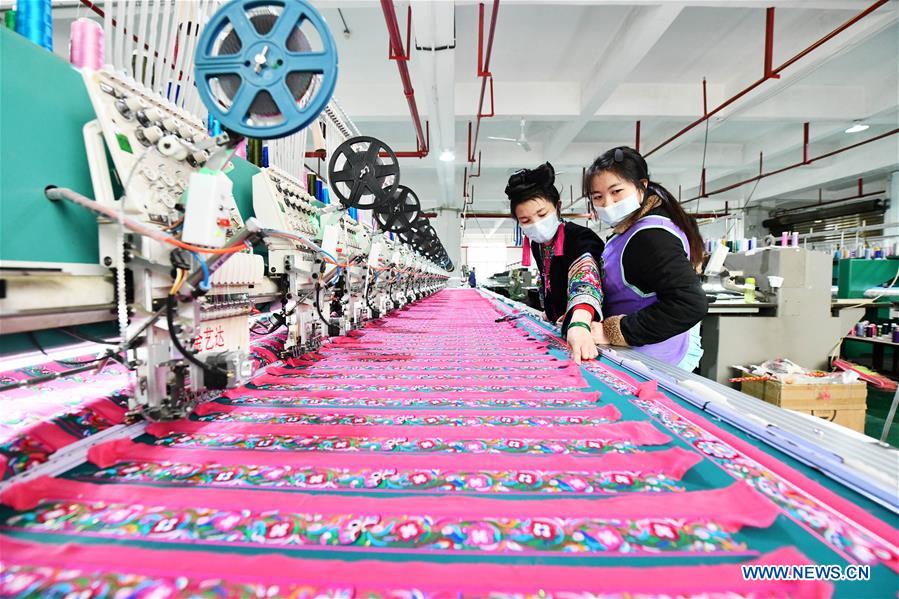 China can achieve its goal of pulling all people out of poverty by the end of this year as the novel coronavirus outbreak only has limited impact on impoverished regions, a senior poverty alleviation official said on Wednesday.
Only one poverty-stricken county belongs to a middle-risk area of the epidemic and all other 831 poverty-stricken counties belong to low-risk areas, said Wang Chunyan, an official with the State Council Leading Group Office of Poverty Alleviation and Development.
A total of 828 impoverished people have contracted COVID-19. Among them 772 have recovered, 36 have died and the remaining 20 confirmed cases are all in Hubei province, she said at a news conference.
In response to concerns that the epidemic would influence the income of people who have recently risen up out of poverty, she said that the number of people returning to poverty each year has declined steadily from 684,000 in 2016 to 5,400 last year, showing that the quality of poverty alleviation work improves and people's capacity to resist risks is enhancing.
But she admitted that the epidemic has hindered many migrant workers in poor families from leaving home to find jobs in cities, and caused losses to poor farmers who cannot transport their products for sale and get materials needed for production.
The epidemic also stalled the progress of many poverty-alleviation projects that offered jobs to local poor populations, she said, adding that the office will establish a support mechanism to prevent people returning to poverty.
Wu Hua, deputy director of the office's Department of Development Guidance, said two-thirds of impoverished families have migrant workers, who contributed two-thirds of their family income.
The authorities have arranged point-to-point chartered buses and trains to help 1.38 million migrant workers return to work as of Monday and more than 20 million migrant workers in 25 provinces have returned to their job, Wu said.
There are still more than 5 million migrant workers who have not returned to work, and the office will continue to offer them help, he said.
Meanwhile, 220,000 poverty-alleviation projects in 22 provinces and regions have resumed operation, accounting for more than 60 percent of the total, and the percentage will continue to rise, he said.
The office also will help poor farmers find buyers and provide financial support, he added.