First person: We have to support patients through our own efforts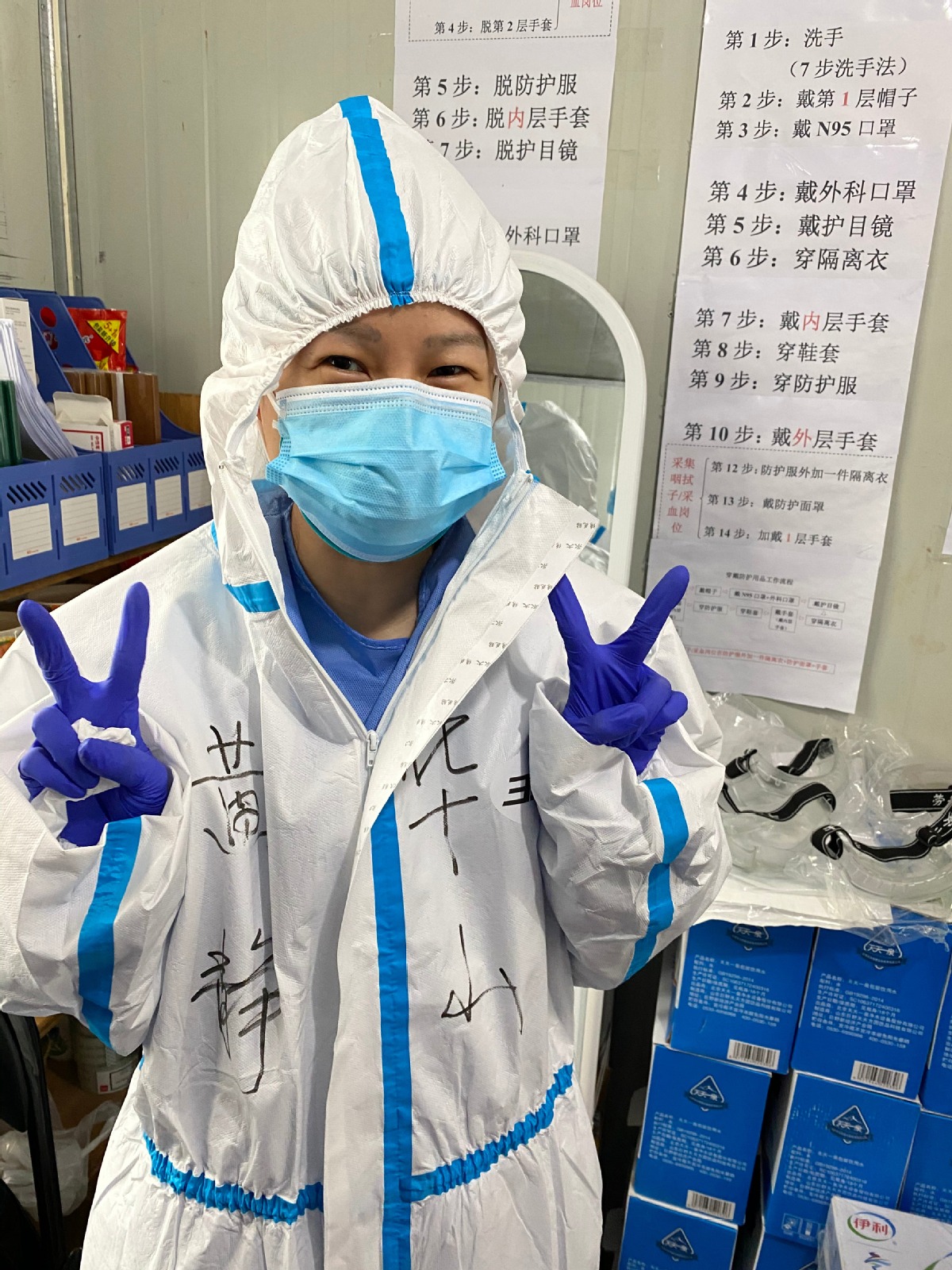 Most patients with serious problems react negatively or do not cooperate fully with treatment. I cope by trying to help them resolve-or at least alleviate-their worries.
There is no point in just telling patients they need to work harder to fight the disease. We have to support them through our own efforts.
Early last month, when a woman in her 50s who had experienced a mental breakdown was relocated to the makeshift hospital where I was working, she kicked the waste bins and tables.
She was one of the first patients transferred on the night of Feb 5, when the makeshift hospital became operational.
I sat down with the patient, surnamed Wang, and listened to her story. I learned that both she and her husband had been infected by the virus, but had been admitted to different hospitals.
Wang said she was suddenly told to transfer from her hospital to the one where I was working. As a result, she arrived in her pajamas, and felt annoyed.
I told her I totally understood how she was feeling. If I had been in her place, I would also have felt really annoyed.
Wang had insomnia and anxiety after being constipated for more than 10 days. Initially, regular medication for her constipation was unavailable. I reported her situation to our chief nurse, who immediately went to a pharmacy to buy an over-the-counter drug for her.
If we want to help such patients, it's no good just throwing up our arms and asking what we can do in a situation where resources are limited.
Another patient, with long, curly hair, said she had not washed it for four days, as there was no shampoo-just soap-in the bathroom. I brought her a small bottle of shampoo from the hotel where I was staying.
My colleagues and I have received donations of sanitary pads from the public. We have been giving these to patients, as they are in quarantine wards and find it difficult to obtain daily necessities.
We have also experienced a shortage of necessities, so when we do have them, we pass them on without hesitation.
Food, water, sleep and being able to breathe properly are basic needs for every human. As medical workers, we first need to guarantee these for patients, before tending to their psychological needs.
One of my tasks also involves placing QR code stickers for three broadcasting stations on the wall at each patient's bedside so that they can listen to the radio or watch television.
We have a 10-year-old patient, who we often chat with to prevent her feeling lonely. She is our star artist, as we allow her to draw on our notice board every day.
Huang Jing spoke to Zhou Wenting.