$2.2 trillion rescue fund passed by US Senate
By BELINDA ROBINSON in New York and CHEN WEIHUA in Brussels | China Daily | Updated: 2020-03-26 11:55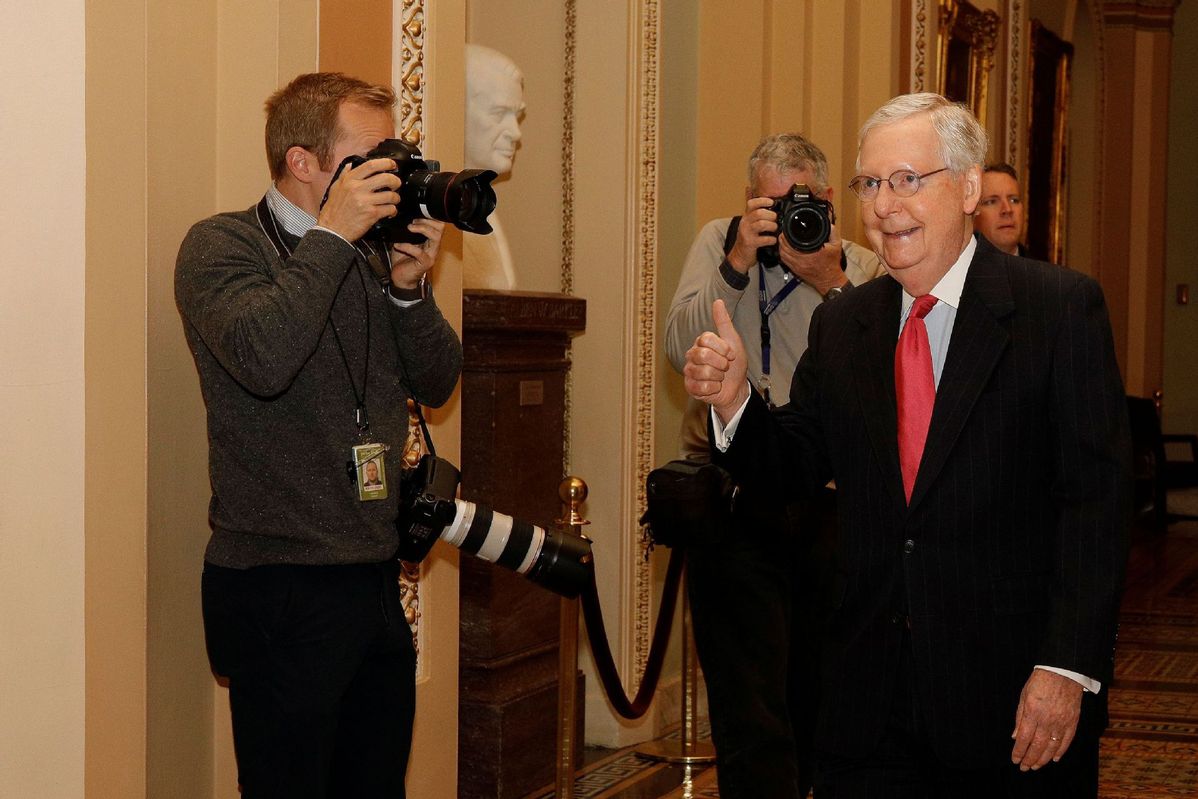 In a recognition of the scale of the novel coronavirus pneumonia threat, the US Senate on Wednesday passed a historic $2.2 trillion economic rescue package steering aid to businesses, workers and healthcare systems, as the outbreak in the United States has infected nearly 70,000 people and the number of deaths topped 1,050 on Wednesday.
The 880-page measure is the largest economic relief bill in US history. The legislation includes direct payments to individuals, stronger unemployment insurance, loans and grants to businesses and more healthcare resources for hospitals, states and municipalities.
In Washington, US President Donald Trump on Wednesday called for Americans to dedicate themselves for 15 days to social distancing, including staying home from work and closing bars and restaurants to help try to stall the spread of the disease.
Social distancing guidelines issued by the US government earlier this month will expire next week. Trump said he foresees a rapid recovery and "packed churches all over our country" on Easter, he told Fox News on Tuesday."I'm not sure that's going to be the day, but I will love to aim it right at Easter Sunday," he said.
He also said, "Our country wasn't built to be shut down," and vowed not to let "the cure be worse than the problem"-apparently concerned about the outbreak's effects on financial markets and employment.
Health experts criticized the remarks, saying Trump was prioritizing the economy over the health and safety of the American people.
Epidemiologists and medical professionals point to what they say is overwhelming evidence from around the world that social distancing and closing businesses are effective and must continue longer than two weeks.
"I think (social distancing and people staying home) is working," Dr William Schaffner, professor of preventive medicine and infectious diseases at Vanderbilt University Medical Center in Nashville, Tennessee, said, adding that opening the country by Easter is "optimistic".
"The next two to three weeks will tell the tale because it will be during that period of time that the effects of social distancing will really be seen," he said."The virus will tell us when we're ready to open. That said, we are a very large country, and quite diverse, so parts of the country may be ready to do that-other parts might not be ready."
At least 17 US states have ordered "nonessential" workers to stay at home, including California, Illinois, Louisiana, Ohio, Oregon, Michigan, New Mexico, New York, Washington and Wisconsin. Some cities have instituted stay-at-home orders, including Atlanta, Georgia; Denver, Colorado; and San Antonio, Texas, as have some counties in Texas.
"To be a week into these restrictions and already be talking about abandoning them is irresponsible and dangerous," Tom Inglesby, director of the Johns Hopkins Center for Health Security in Baltimore, Maryland, told The Washington Post.
On Wednesday, World Health Organization Director-General Tedros Adhanom Ghebreyesus reiterated that asking people to stay at home and shutting down population movement is buying time and reducing the pressure on health systems, but the measures on their own will not extinguish epidemics.
He listed measures that countries should take during the second window of opportunity, such as expanding, training and deploying healthcare and public health employees; implementing a system to find every suspected case at community level; ramping up the production, capacity and availability of testing; identifying, adapting and equipping facilities to treat and isolate patients; developing a clear plan and process to quarantine contacts; and refocusing the whole of government on suppressing and controlling COVID-19.
"These measures are the best way to suppress and stop transmission, so that when restrictions are lifted, the coronavirus doesn't resurge," Tedros said.
The world has overcome many pandemics and crises before and will overcome this one, too, Tedros said, adding: "The question is how large a price we will pay."
Tedros said how many more lives will be lost will be determined by the decisions people make and the actions they take. He acknowledged that the unprecedented measures taken by many countries have come at significant social and economic costs, such as closing schools and businesses, canceling sporting events and asking people to stay at home.
Some countries are now trying to assess when and how they will be able to ease these measures. "The answer depends on what countries do while these populationwide measures are in place," he said. "We call on all countries that have introduced so-called lockdown measures to use this time to attack the coronavirus. You have created a second window of opportunity."
Ai Heping in New York and agencies contributed to this story.