Europe shifts gear in its fight against coronavirus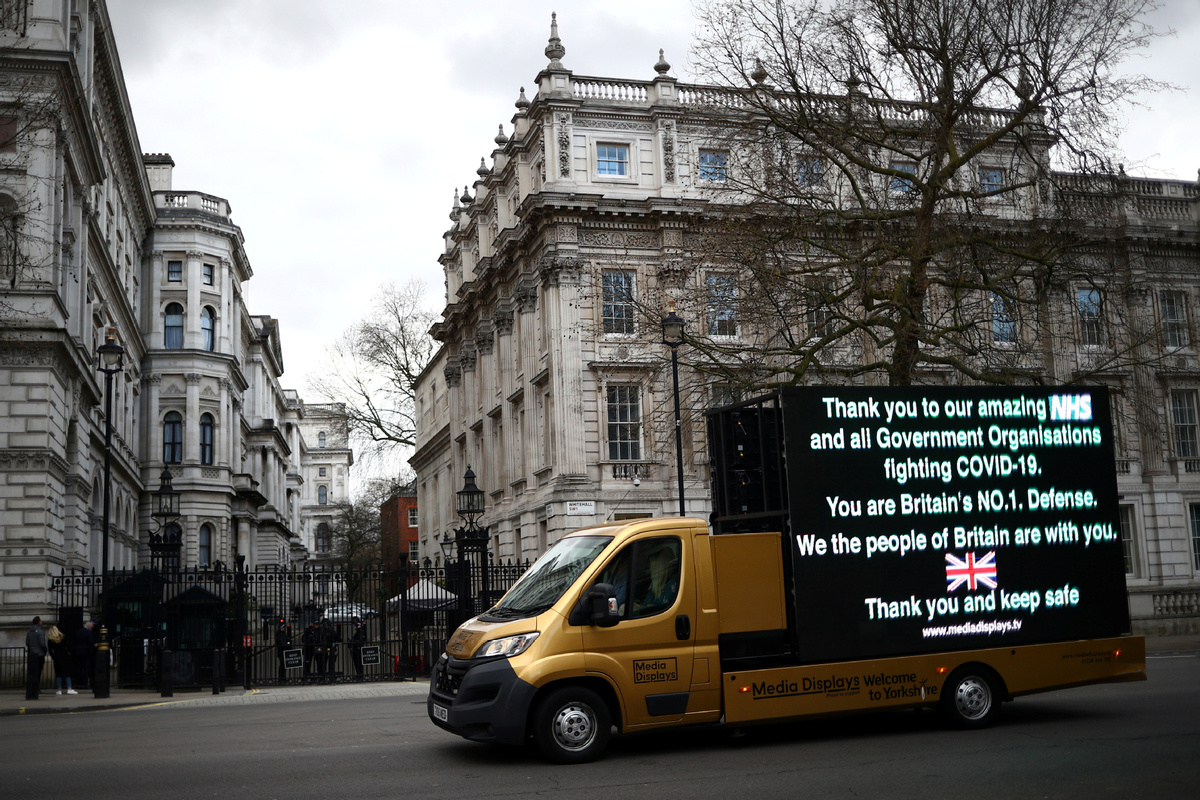 British Prime Minister Boris Johnson has praised the country's public after 405,000 people volunteered to help the National Health Service in its efforts to fight the novel coronavirus outbreak.
The response, within 24 hours of the appeal being launched, far exceeds the target figure of 250,000, and speaking at the daily Downing Street media briefing, Johnson said he thought the country was "coping very well indeed" under uniquely challenging circumstances.
He also revealed that Chancellor Rishi Sunak would announce economic measures to help Britain's self-employed workers on Thursday, to catch up with other sectors of the country's workforce.
"Never in our history has the government put its arms around people in the way that we are doing now," he said, before reiterating the government's core message, which was the slogan printed across the podium from which he spoke: Stay at home, Protect the NHS, Save lives.
Earlier, the aunt of a 21-year-old British woman who died after testing positive for the virus spoke of her family's devastation and said "the reality of this virus is only just unfolding before our very eyes".
In a Facebook post, the aunt of Chloe Middleton, who had no underlying health problems and is the youngest UK victim yet, said her family was in "unimaginable pain" and "shattered beyond belief".
"Please, please adhere to government guidelines," wrote Emily Mistry. "DO YOUR BIT. Protect yourselves and protect others!! The virus isn't spreading, PEOPLE are spreading the virus.
In Scotland, Prince Charles, the Queen's oldest son and heir to the British throne, is self-isolating after testing positive for COVID-19. The 71-year-old is reported to have shown 'mild symptoms' but is in otherwise good health.
Elsewhere, the chairman of the Police Federation of England and Wales has said people must cooperate in the fight against the spread of COVID-19 or they can expect the introduction of tighter emergency laws than those introduced earlier this week.
Writing in the Daily Telegraph, John Apter said unless people observed the restrictions announced on Monday, "further laws and emergency legislation could be introduced to clamp down harder on selfishness in the face of the fight against this virus."
Policing, he said, would be "by consent. Police officers are not going to be militaristic in their approach", so public help was needed or "intolerable strain" would be put on resources.
On Tuesday, police in the city of Coventry had to break up a crowd of 20 people having a barbeque. "We all have a moral duty to uphold the rule of law and look out for each other," Apter said, adding "either the public heeds the prime minister's warning and stays at home, or the fight against COVID-19 will be longer and more will likely be affected".
Meanwhile, the country's airline industry has been told to take its place in the queue for financial help to get through the crisis, with Chancellor Sunak saying he expects airlines to explore other routes before resorting to state help.
"We would expect all companies to be pursuing all possible actions to preserve cash and maximise liquidity, including engaging with shareholders, lenders and the markets and utilizing all available assets and facilities," he said, adding that the government was "prepared to enter negotiations with individual companies seeking bespoke support as a last resort, having exhausted other options".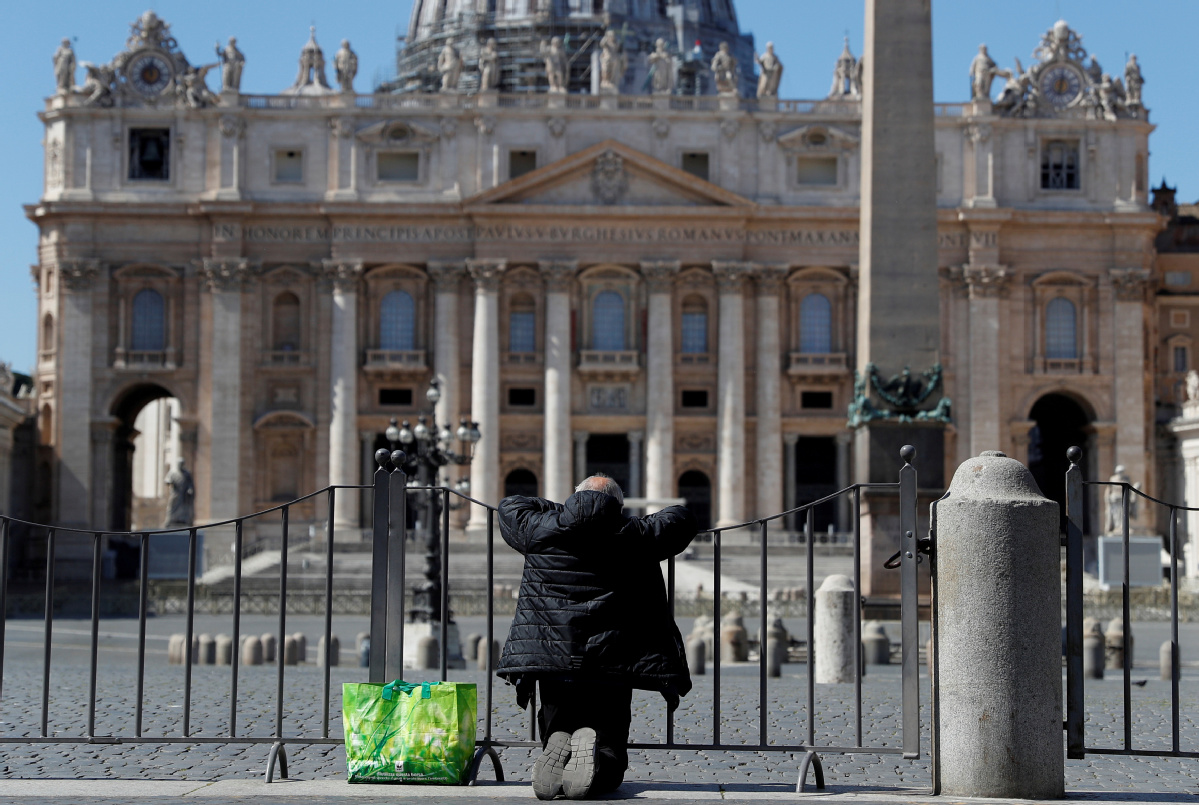 Latest figures revealed in Spain on Wednesday mean the country has now surpassed China and has the second highest death toll after Italy.
Italy's Emergency Commissioner and Civil Protection Chief Angelo Borrelli and his entire team are now self-isolating after he had to cancel his daily media conference on Wednesday after exhibiting symptoms of fever. The country's total of deaths is now 7,503, an overnight increase of 683 fatalities.
Prosecutors in Austria are considering opening a criminal investigation into reports a novel coronavirus patient at the ski resort of Ischgl was reported too late, resulting in it becoming a hotspot of infection.
In France, the workshops of luxury fashion brands Balenciaga and Saint Laurent have become the latest companies to start making protection masks in a bid to fight the pandemic.