Xi set to attend G20 summit on virus response
Share - WeChat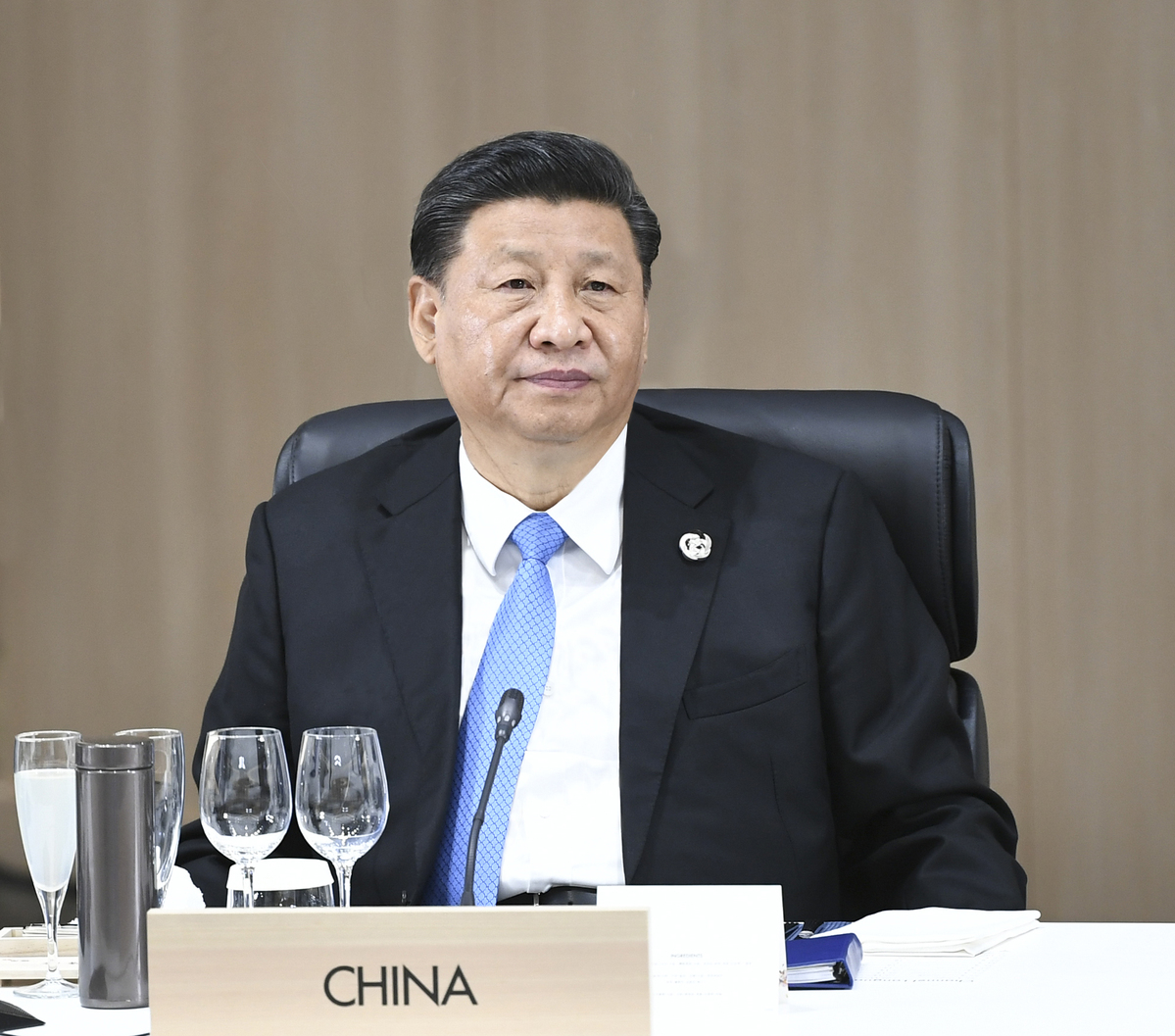 Videoconference expected to help countries join hands to fight disease, stabilize economy
China expects to enhance unity, cooperation and coordination with the international community to fight the novel coronavirus pneumonia pandemic and stabilize the global economy at the G20 special summit to be attended by President Xi Jinping, a senior diplomat said on Wednesday.
Ma Zhaoxu, vice-minister of foreign affairs, said China would like to make joint efforts with other members of the Group of 20 to promote more positive outcomes from the special summit on responding to COVID-19.
The summit on Thursday, in the form of a videoconference, will be hosted by King Salman bin Abdulaziz Al Saud of Saudi Arabia, which holds the G20 presidency this year. Xi will participate in the summit in Beijing.
It will be the first time that G20 leaders will attend a video summit, and it also will be the first major multilateral event attended by Xi since the outbreak of the disease.
Novel coronavirus pneumonia is breaking out in many parts of the world and spreading rapidly, which has serious political, economic and social effects, Ma said, adding that there is an urgent need for the international community to join hands to fight the disease.
The G20, an important platform for global crisis response and economic governance, played a key role in dealing with the 2008 international financial crisis, and it is of great significance for the G20 to hold a special summit on disease control at this crucial time, Ma said.
Xi's participation in the G20 special summit demonstrates China's firm determination to join hands with the international community to fight the disease and the country's positive gesture in enhancing coordination with other G20 members to stabilize the global economy, he said.
China calls on all G20 members to enhance unity, send a strong signal of jointly facing the challenge and boost the confidence of the international community, he said.
Ma said China has provided help for countries that have found themselves in difficulty. China is helping with disease prevention and control and has shared its experience with other nations, in addition to providing medical materials and conveniences for other countries to make purchases in China.
The vice-minister said the disease has had a grave impact on the global economy, and China's resumption of economic production has played an important role in stabilizing the global industrial and supply chains.
China expects other nations to enhance coordination on macroeconomic policy, take necessary fiscal, monetary and structural policy steps, and promote the openness of markets to ensure the stability, safety and smooth operation of the global supply chain, he said.
Jin Yong, a professor of international relations at Communication University of China, said the G20 special summit is expected to help major countries set aside their disagreements and join hands to deal with the disease together.