Imported cases continue to rise
Share - WeChat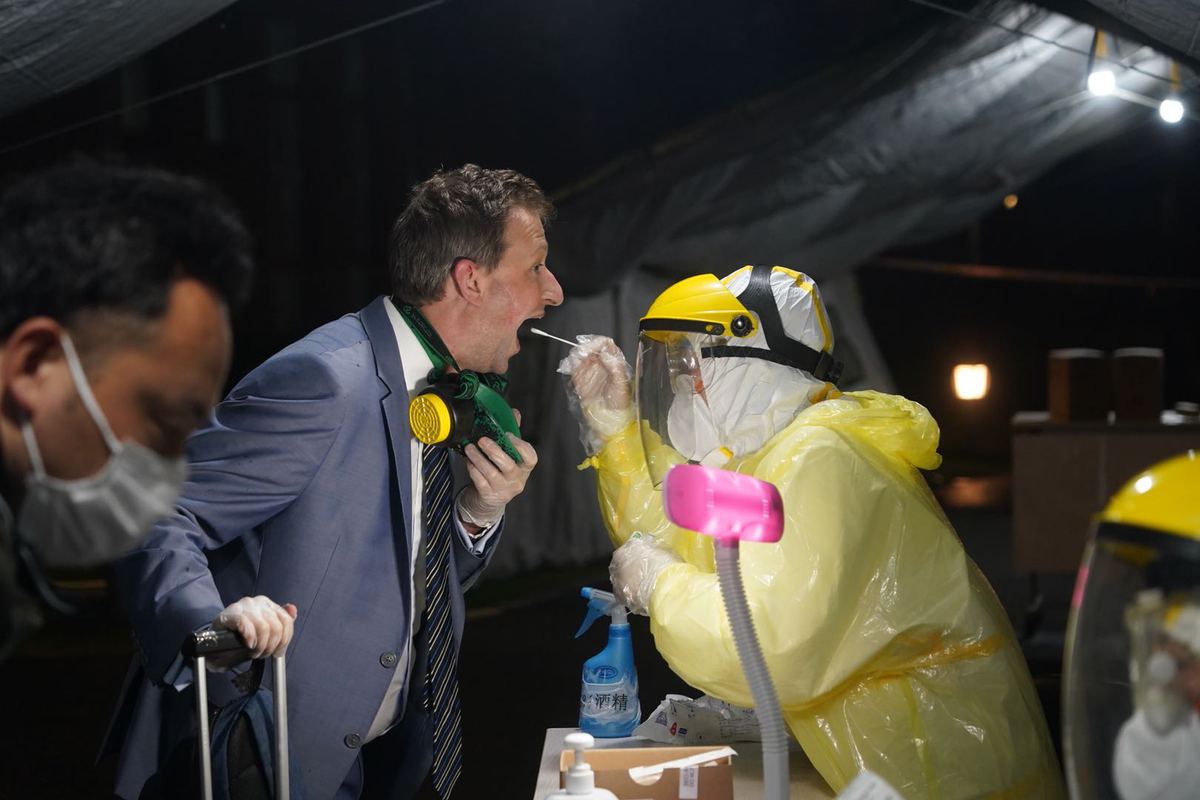 As confirmed infections of the novel coronavirus outside China explode, the daily increase of imported cases in China has generally been on an upward trend over the past 10 days.
With the latest daily increase of 74, a record high, on Monday, total imported cases on the Chinese mainland have reached 427, according to the National Health Commission.
The imported cases are scattered through 12 provincial level regions. Beijing tops the list with 31, followed by Guangdong with 14 and Shanghai with nine.
Meanwhile, four new cases, including one in Hubei provincial capital Wuhan, the hardest-hit Chinese city, were reported on Chinese mainland, disrupting positive signs that homegrown infections are grinding to a halt in many regions in the country.
Regions outside Wuhan in Hubei, however, have seen no further infections 19 days in a row.
The case count on the Chinese mainland rose by 78 on Monday to 81,171, according to the commission.
As of Monday at midnight, a total of 3,277 people have died of the pathogen and seven of the deaths occurred on Monday. All additional fatalities happened in Wuhan, as data released by the commission on Tuesday morning shows.
With 35 suspected cases reported on Monday, the number of such cases on Chinese mainland now totals 132.
The backlog of treating the infected further reduced on Monday.
Another 176 people exhibiting serious symptoms were released from intensive care, bringing the number of such patients down to 1,573. With 456 infected patients discharged from hospitals, 4,735 patients are still being hospitalized.
Among the 69,1185 traced as close contacts with the infected, 12,077 are still under medical observation.
In Hubei, another case was confirmed for the 24 hours ending Monday at midnight, bringing up its total to 67,801.
The latest daily increase of seven deaths takes total fatalities to date in the province to 3,160.
Wuhan reported all further fatalities and the one additional confirmed case. The new infection in the capital city disrupted the zero daily increase that continued for five straight days in Hubei.
The Hong Kong and Macao Special Administrative Regions and Taiwan province have reported a total of 576 confirmed cases, including four deaths in Hong Kong and two deaths in Taiwan, the commission noted.
As of Monday, 140 patients in these regions have been discharged from hospitals.