Expert not worried Western patients might not want TCM treatment
Share - WeChat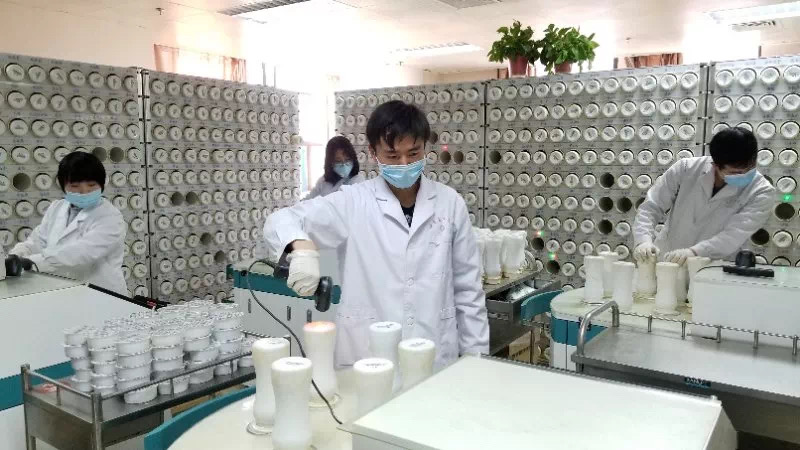 A traditional Chinese medicine expert said on Monday he does not worry that Western patients might not accept TCM treatment.
China has sent TCM experts and TCM prescriptions to Italy and some other European countries to fight against COVID-19.
Despite differences between TCM and Western medicine, Huang Luqi, president of the China Academy of Chinese Medical Sciences, said he had confidence that Western patients would accept TCM because sufficient clinical practices have proved that TCM is effective in treating the novel coronavirus.
"TCM and Western medicine may come from two different medical systems and have different perspectives on health and diseases, they are both based on the standard of factual clinical efficacy," he said.
Huang said because of this same standard, Chinese scientists, such as Tu Youyou, who discovered artemisinin in an herb to treat malaria, which earned her a Nobel Prize in Medicine in 2015, and the 103 member states of the World Health Organization have approved the use of acupuncture.
He said three formulas -- the Lung Cleansing and Detoxifying Decoction, HuaShiBaiDu Formula and XuanFeiBaiDu Granule -- have proven effective clinically in treating COVID-19.
The Decoction, for example, which is used as a general recipe for all types of patients, was applied to 1,264 patients in 66 hospitals across the country and 1,214 were cured and discharged, accounting for 96.12 percent.
These formulas also have helped patients greatly improve their lung conditions and effectively prevent them from deteriorating, bringing down the fatality rate and raising the recovery rate, he added.
The HuaShiBaiDu Granule officially received approval last Wednesday from the National Medical Products Administration for clinical trials. Huang said even though TCM follows a different development process and originates from clinical practice, the approval can effectively help combine the clinical evidence with scientific data and better justify TCM's theory and clinical efficacy.