COVID-19 expertise shared via video
Share - WeChat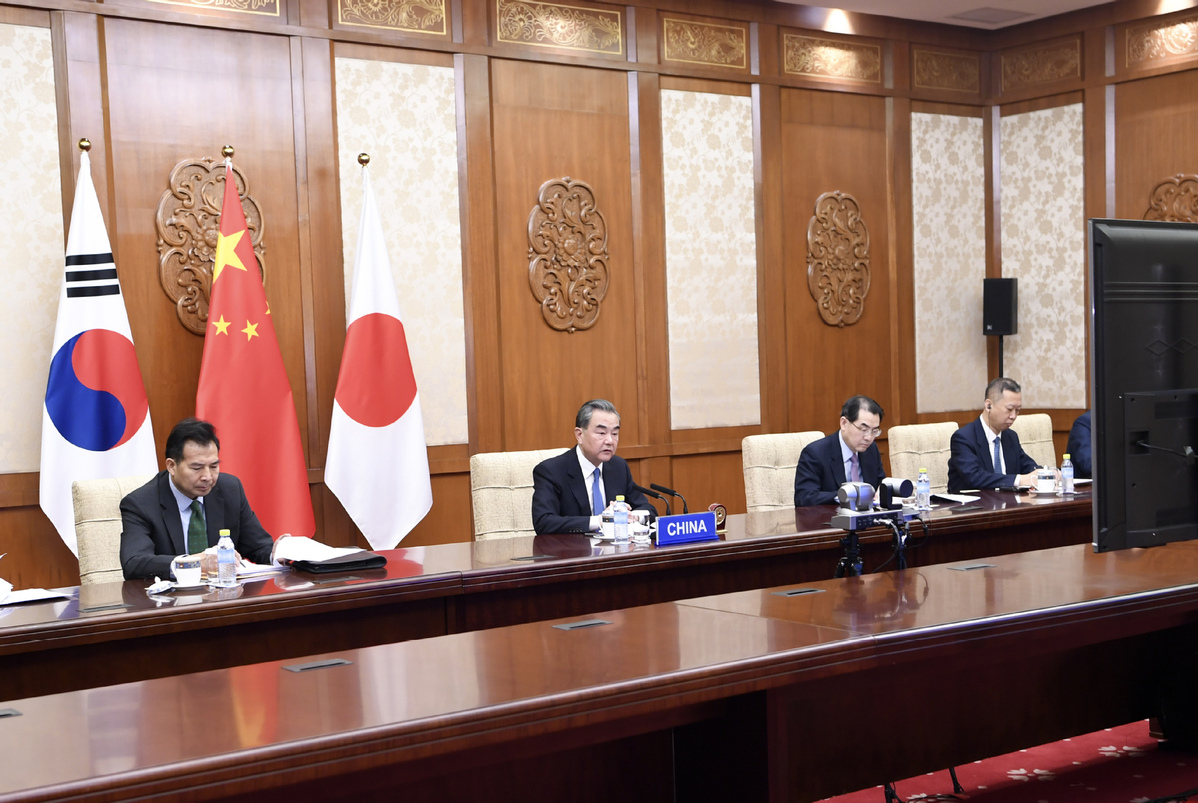 A special videoconference on novel coronavirus pneumonia was held Friday among the foreign ministers of China, Japan and South Korea as Beijing continues to share its experience as well as advance international cooperation in combating the pandemic.
State Councilor and Foreign Minister Wang Yi said the meeting demonstrates the determination of the three countries to work together to overcome major challenges and their willingness to jointly battle the epidemic and maintain normal exchanges and cooperation.
In the first foreign ministers' meeting among the countries on the virus, Beijing, Tokyo and Seoul agreed to jointly contain the transnational spread of COVID-19 and reduce its influence on trade cooperation and personnel exchanges, the Foreign Ministry said.
They also agreed to strengthen the sharing of information, joint research and development of drugs and vaccines and exchanges of medical supplies, the ministry said.
China and South Korea have also established a joint prevention and control mechanism on coping with the disease.
Li Kaisheng, deputy director of the Institute of International Relations at the Shanghai Academy of Social Sciences, said the meeting is a way to implement trilateral cooperation in public health, which will enable the countries to jointly build a community with a shared future.
China has held a series of videoconferences with countries in Europe, Asia, Africa and the South Pacific islands. The Foreign Ministry said China will hold a videoconference with Latin American and Caribbean nations on Tuesday.
In a videoconference on Thursday with officials and experts from 18 European countries, Chinese experts discussed the country's experience and practices relating to epidemiology, prevention and control strategies and clinical diagnosis and treatment and answered over 80 questions.
The Foreign Ministry said that with the COVID-19 situation in China getting better, the country has experience valuable for the international community in responding to the pandemic and has contributed to maintaining global and regional public health security.
Frequent and large-scale videoconferences with various countries show China's goodwill and reciprocates the help and support received from them, Li said.