Hubei facilitates more point-to-point trips for migrant workers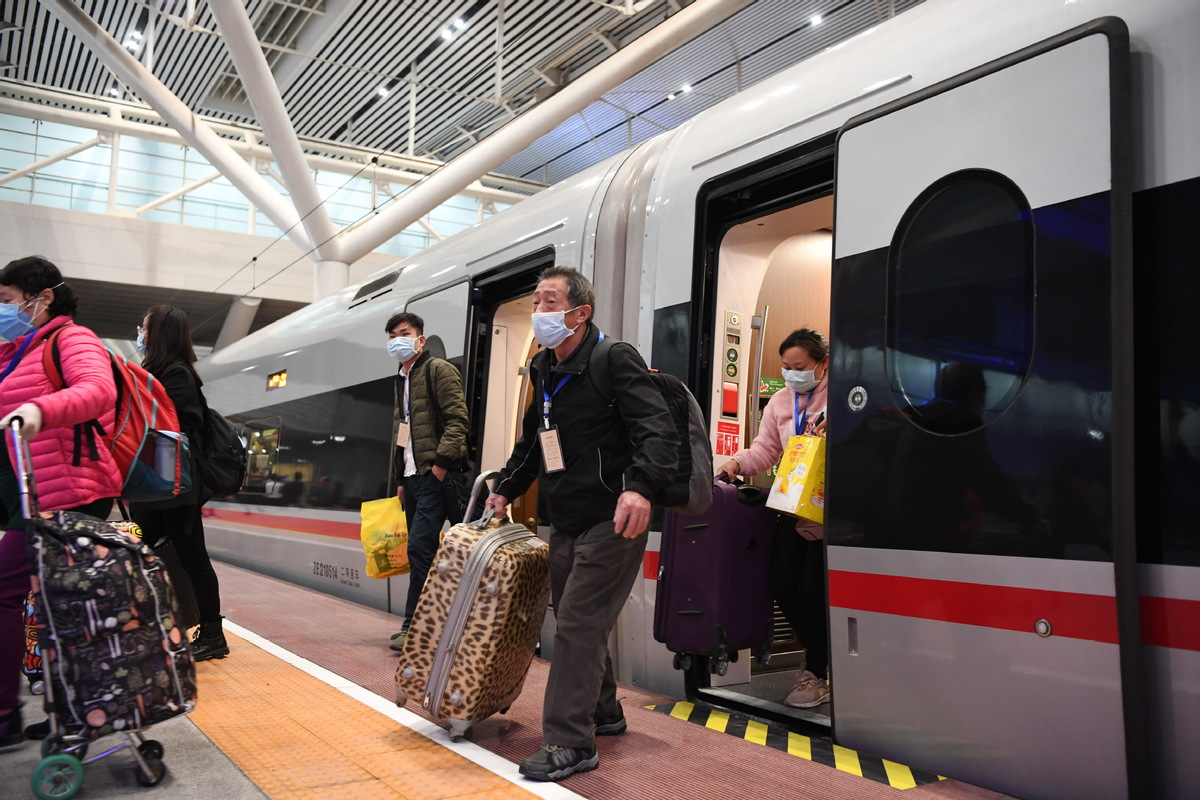 WUHAN -- More cities in Central China's Hubei province are sending rural workers to coastal manufacturing hubs as the coronavirus epidemic in the hard-hit province has been subdued.
Departing from the city of Jingmen on Thursday morning, 12 chartered coaches carrying 293 workers headed for over 60 enterprises in South China's Shenzhen city.
All the workers had been issued health codes and had their temperature taken before they boarded the buses.
Jingmen had earlier arranged several "point-to-point" trips to send 358 people directly to companies and factories they work for in Shanghai, Shenzhen, Guangzhou, Jiangsu, Zhejiang and other regions.
Meanwhile, the city had also organized local enterprises to arrange about 214 charted buses to bring over 6,650 people back to work in Jingmen.
As of March 18, 875 major industrial enterprises in the city had resumed production.