TCM helps fight COVID-19 in Europe
Share - WeChat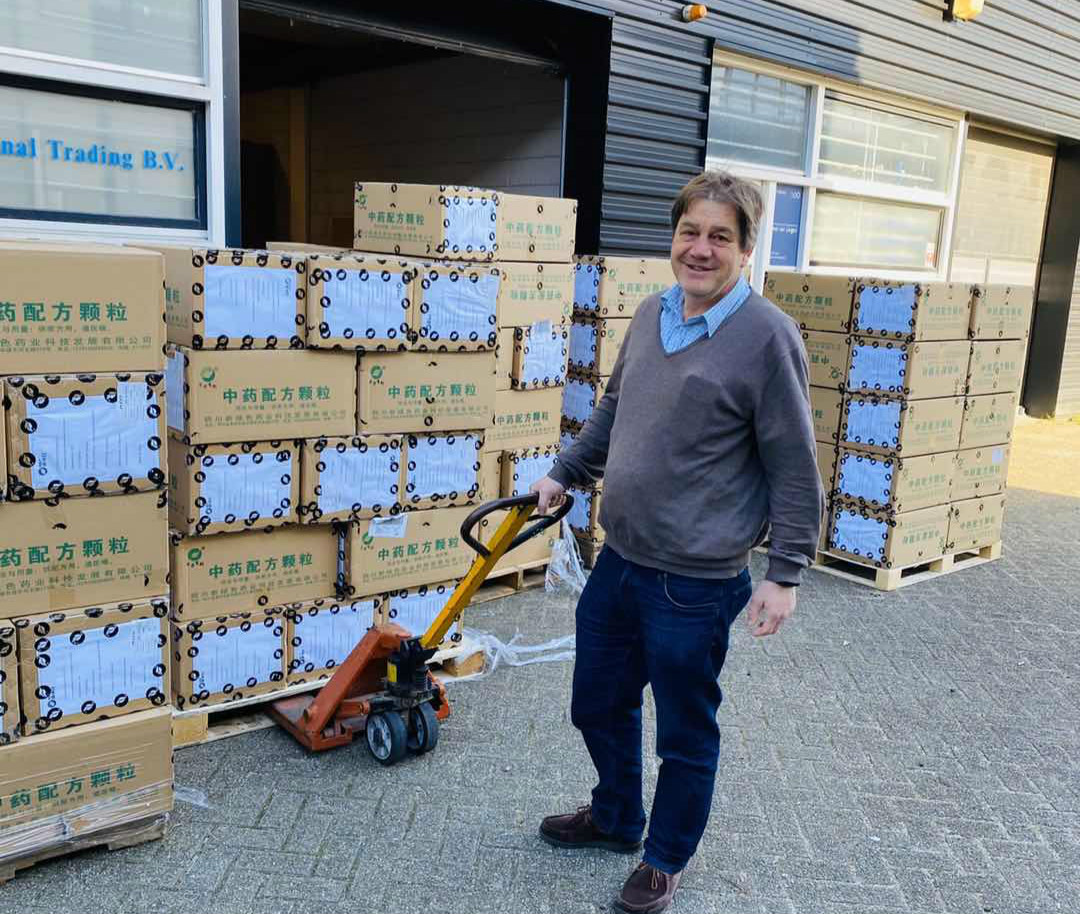 The slightest mention of drinking a traditional Chinese medicinal soup would make many young Chinese cringe because of the complicated process of preparing it.
But an instant traditional Chinese medicine in the form of granules that has proved effective in combating COVID-19 in Wuhan, Hubei province, is gaining popularity in Europe.
The first batch of the medicine in 750 boxes was exported to the Netherlands and Italy on March 8, according to the Sichuan Neo-Green Pharmaceutical Technology Development Co in Sichuan province.
The instant medicine, which includes TCM ingredients such as honeysuckle flower and Astragalus mongholicus, has been made by the company in line with a prescription from the Health Commission of Hubei province.
Patients can take the instant medicine by simply mixing the granules in boiling water.
It saves time in fighting the novel coronavirus, said Kang Li, a doctor with the Department of TCM at Third People's Hospital of Chengdu, Sichuan province.
To drink a traditional medicinal soup, one normally has to soak all the herbs in water for half an hour before decocting the mixture of water and herbs on a stove for between 20 and 30 minutes, she said.
Thanks to the efficacy and convenience of the instant medicine, which has been used in the fight against the COVID-19 in Wuhan, about 20,000 boxes of the instant medicine reached the Netherlands on Tuesday. They would be sold in the Netherlands, Italy, Germany, France and Spain, said Jacky Lin, CEO of the Zhong Hua International Trading BV in Utrecht, the Netherlands, who imported the medicine.
"As the medicine has proved popular in Europe since its introduction to the Netherlands on March 8, I plan to import 15,000 boxes each week starting from next week to help more Europeans," he said.