Top car industry body calls for favorable policies
Share - WeChat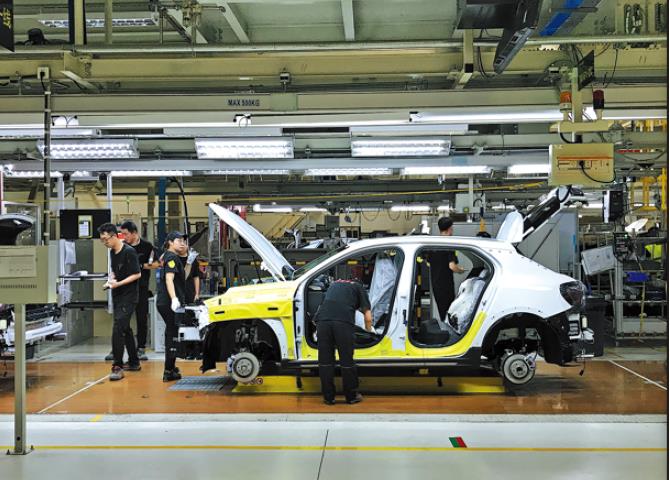 The association also hopes the government will ease restrictions on license plates for gasoline vehicles in several big cities, where people have to pay or go through a lottery draw to get one.
In Beijing, for example, millions of people register their names to try their luck every two months.
Those who are tired of the game can file applications instead for new energy vehicle license plates, which are handed out on a first-come-first-served basis. But they still may have to wait for years.
In late February, the Ministry of Industry and Information Technology called on China's cities to take some measures to stabilize vehicle consumption. However, none have taken action except some in Guangdong and Hunan provinces.
Other measures the CAAM has suggested include cutting purchase tax rates for smaller vehicles, which worked well at least twice to boost sales in previous years.
It is also calling on authorities to relax the dual-credit scheme. This assesses carmakers in terms of their gasoline vehicle fuel consumption and new energy vehicle production so that they can arrange production in a more flexible way.
Meanwhile, automakers and suppliers are speeding up efforts to resume operations as the epidemic is basically curbed in the country.
According to the association, more than 90 percent of the 23 car groups whose combined sales account for 96 percent of China's total had restarted operations by March 11.
Eleven out of 13 major auto suppliers, including Continental and Bosch, have resumed operations at their factories across the country.
Things are starting to turn for the better even in Wuhan, the hardest-hit city in the epidemic.
Sino-Japanese joint venture Dongfeng Honda started operations last week and Dongfeng Renault is scheduled to follow on March 16.
Last week, French auto parts supplier Valeo said its two plants in Wuhan had received the approval from local authorities and would restart production soon.
Valeo also has two plants in Jingzhou, Hubei province, and they have been back in production for a while.
German auto parts producer Webasto said it has filed applications to restart production at its two Hubei plants-one in Wuhan and another in Xiangyang.