Male patients should have reproductive tests after beating new virus
Share - WeChat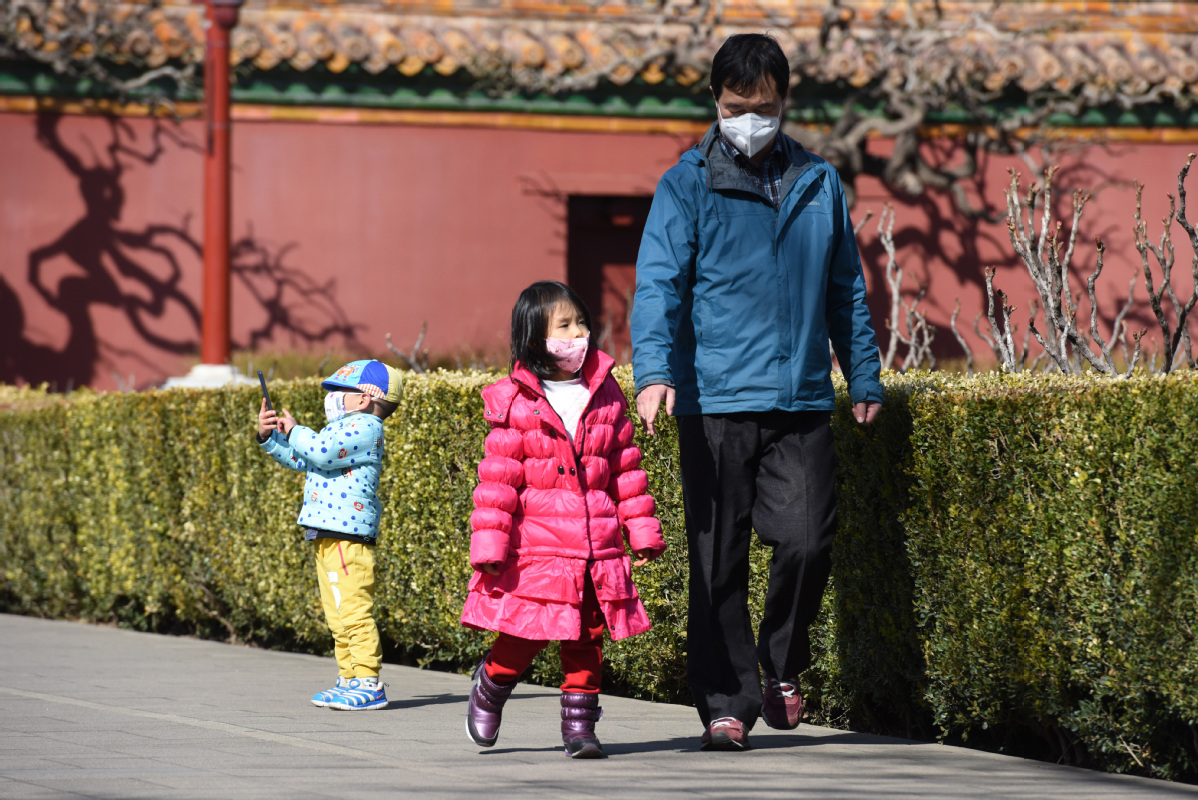 Chinese scientists have advised male patients who have recovered from novel coronavirus pneumonia and are planning to have a child to undergo medical tests on their reproductive system.
The virus can theoretically target testicular cells, leading to infertility or hormone disorders, though clinical evidence for that claim is still needed.
Moreover, even if the virus could lead to fertility issues, there are effective treatments and assisted reproductive technology to overcome them, experts added.
The novel coronavirus enters a host cell through the ACE2 receptor, which is common in several vital organs including the brain, lung, heart, kidney, small intestine and thyroid gland.
However, the testes also have a large amount of ACE2, making them susceptible to viral attack, said Li Honggang, deputy director of the Institute of Reproductive Health at the Tongji Medical College of Huazhong University of Science and Technology in Wuhan, Hubei province, the epicenter of the novel coronavirus outbreak in China.
Because the severe acute respiratory syndrome virus can cause inflammation of the testicles, scientists worried that the novel coronavirus-a close relative of the SARS virus that uses the same ACE2 receptor-might also damage the male reproductive organ, he said.
Last month, two non-peer-reviewed studies published by Suzhou Hospital of Nanjing Medical University and the United States National Institutes of Health raised concerns about the novel coronavirus' possible attacks on kidneys and testes.
The US study found that the ACE2 receptors primarily concentrate in the spermatogonia, Sertoli cells and Leydig cells. However, the findings for both studies are awaiting experimental confirmation in animal models.
The spermatogonia is the progenitor of mature sperm cells, Li said. Sertoli cells are the "nurse" cells of the testes that facilitate the production of sperm, and Leydig cells are the main producer of the male sex hormone testosterone.
"They are all cells vital to human reproduction and men's health," he said. "If the virus can indeed attack these cells, then sperm count and activity, as well as testosterone levels in the body, would decrease, leading to various reproductive and other issues."
However, Li stressed that there is so far no clinical evidence that the novel coronavirus can damage testicular cells or impair fertility, nor have scientists discovered the virus in male patients' semen.
"This is due to the obvious inconvenience of collecting test samples from infected patients when the priority should be getting them cured first," he said. "Fortunately, human sperm takes at least 60 days to form, so a recovered patient could still return a month or two later to provide a sample that may reveal the possible pathogenesis of novel coronavirus pneumonia on the testes."
Autopsy analysis
Yuan Shuiqiao, a professor at the institute, said scientists are researching mouse and human testicular samples to find out exactly how the virus targets the ACE2 receptor in different types of cells.
Yuan said researchers are also partnering with forensic scientists and experts from other institutions to verify the virus' effect on reproductive organs through autopsies of patients who have died of novel coronavirus pneumonia.
"Some of the earliest autopsy analyses focused on major organs like lungs and hearts, which are crucial for saving lives," he said. "The following autopsy reports will gradually begin discussing other systems, and if we can discover pathological changes in the testes, then we may have solid proof."
Li Qing, chief kidney physician at Taida Hospital in Tianjin, said it is important to examine the effect of novel coronavirus pneumonia on other human body systems as front-line doctors had reported deceased patients suffering from organ failures, including the heart, liver and kidney.
"Either there have not been symptomatic descriptions of the novel coronavirus' damage to the testes, or not enough attention was paid to this topic," Li wrote in an online article. "It is still too early to say if the virus can damage male fertility."
Li Honggang said scientists will also need to rule out possible interference from drugs and treatments that may affect reproduction. "Some antiviral drugs can impact men's fertility, but the effect is usually mild and reversible," he said.
In addition, scientists are investigating whether human semen can carry the novel coronavirus and transmit sexually like other viruses, including HIV, Zika and Ebola, he said.
But the fact that the novel coronavirus is made of ribonucleic acid, or RNA, complicates matters because semen also carries a large and varied RNA population and contains other ingredients that make diagnosis through nucleic acid tests more difficult than other body fluids, Li added.
"There are many obstacles scientists have to overcome with rigorous research to prove or disprove a finding. Such is the nature of science," he said.
While researchers are working out the details, Li Honggang and Yuan suggest recovered patients who plan to have children soon undergo a medical checkup for their reproductive system.
"Having a child is a life-changing matter, so it is better to play it safe," Yuan said.
Feng Xia contributetd to this story