Locally transmitted novel coronavirus cases continue to fall
Share - WeChat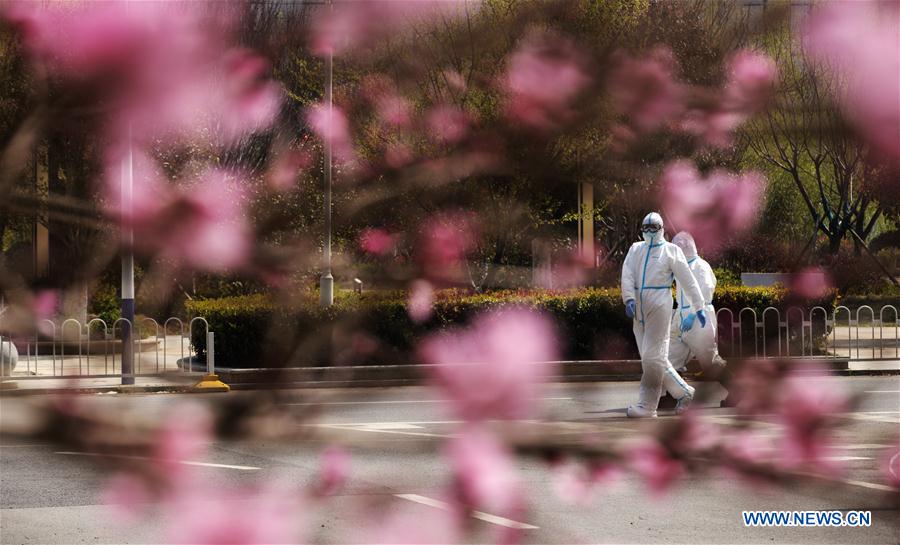 The numbers of locally transmitted confirmed cases of novel coronavirus disease on the Chinese mainland have been continuously falling, with only four local cases being reported in Wuhan, Central China's Hubei province, the epicenter of the COVID-19 outbreak in the country, on Saturday, according to the National Health Commission.
A total of 20 new confirmed cases of coronavirus infection and 10 deaths were reported on Saturday on the Chinese mainland, bringing the two numbers up to 80,844 and 3,199 respectively, the commission said Sunday morning.
As the outbreak slows within the country but picks up speed across the world, the Chinese mainland reported 16 new imported cases on Saturday, with five in Beijing, four in East China's Zhejiang province and three in Northwest China's Gansu province, as well as three in Shanghai and one in South China's Guangdong province.
By the end of Saturday, a total of 111 imported cases of novel coronavirus infection had been reported, the commission said.
All of the new fatalities occurred in Hubei province, it said, adding that with another 39 new suspected cases reported Saturday, a total of 113 people are still suspected of being infected with the virus.
Also on Saturday, 1,370 people were discharged from the hospital after recovery, while the number of severe cases decreased by 384 to 3,226. A total of 66,911 people had been discharged from hospital after recovery as of Saturday midnight.
Health authorities on the mainland have traced 679,759 people with close contact with patients, adding that among them, 1,409 were discharged from medical observation Saturday, with 10,189 others still under medical observation.
By the end of Saturday, 141 confirmed cases, including four deaths, had been reported in Hong Kong, 10 confirmed cases in Macao, and 53 in Taiwan, including one death. Eighty-one patients in Hong Kong, 10 in Macao and 20 in Taiwan have been discharged from the hospital after recovery.
Hubei province, the epicenter of the novel coronavirus outbreak, also remained overall in a downward trend regarding new daily infections, reporting four new confirmed cases of virus infection, along with 10 new deaths on Saturday.
And the latest report brought the number of total confirmed cases in the hard-hit province to 67,794 and total deaths to 3,085.
All new infections in the province on Saturday occurred in Wuhan, the provincial capital, as well as the new deaths. In total, the city has registered 49,999 confirmed cases and 2,456 deaths.
The province also saw 1,335 patients discharged from the hospital after recovery on Saturday, bringing the total number of discharged patients in the province to 54,278 it said, adding that Hubei had 18 suspected cases as of Saturday midnight.