Shanghai policies aid foreign workers
Share - WeChat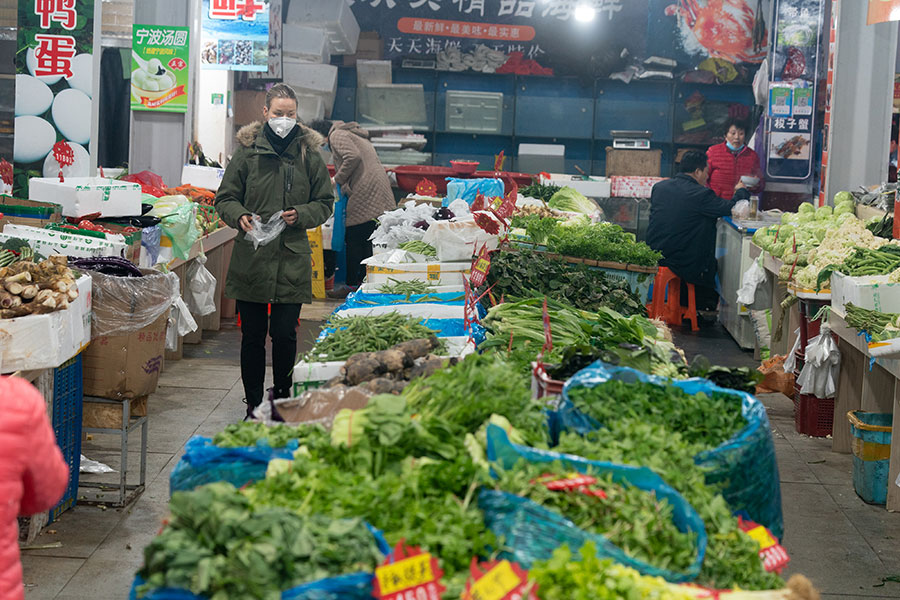 One month after the municipal government of Shanghai introduced contactless processing for foreigners' work permits, it has updated policies to help foreign workers resume their jobs in the city.
The update, released by the Science and Technology Commission of Shanghai Municipality on Tuesday to help with epidemic control and prevention, includes eight measures covering the most frequently asked questions such as applying for foreigners' work permits in China and extensions of their visa or residence permits.
Before the new policies, the application to extend a foreigner's work permit had to be submitted 30 days before the due date.
That limit has been temporarily removed. Employers can help foreign workers apply online before the expiration date.
For high-end talent aged over 65, their employers will be exempted from attaching insurance documents or commitments, according to the updated version.
Further, the approval time for the cancellation of expats' work permits has been shortened from 10 working days to a maximum of three working days, according to the new policies.
Liu Haitao, director of the National Immigration Administration's border inspection, said at a news conference on March 1 that foreigners' residence permits can be extended for two months after expiration during the epidemic period as long as they have not left the country.
This policy will also be applicable in Shanghai.
Fabrice Megarbane, chief executive officer of L'Oreal China, said the new measures show Shanghai's strong innovation agility and determination to improve its business environment. When life and work are easier for foreign workers, they can focus more on their jobs and taking care of themselves.
"We are looking forward to the extension of these facilitative measures after the epidemic is contained," he said.
According to the contactless approval procedures announced in Shanghai in early February, employers can submit online applications for foreign work permits or related extensions.
All the revisions and approval processes can be completed online.
So far, more than 5,400 work permits or extension applications have been processed online, said Lu Min, chief engineer of Shanghai Science and Technology Commission.
Wu Qing, head of the human resources department at Mitsui Sumitomo Insurance (China), said more than 20 foreign workers extended their work permits in February, which is especially convenient to those who have not returned from Japan.
Multinational human resources companies like FESCO Adecco can help foreigners with their work permit applications or extensions. Some clients even went to their office to hand in their paper applications shortly after the Spring Festival.
Such online processing can largely reduce human contact during the epidemic, according to FESCO's chief operating officer Ken Zhou.
"It should also be noted that foreigners' applications for work permits are like a rigid demand," he said.
"Favorable policies benefit both sides: help Shanghai to attract more overseas talent and provide job opportunities to foreign talent."
More than 215,000 foreigners were working in Shanghai last year, the most of any city on the Chinese mainland.