Chinese experts leave for Italy bearing medical supplies
Share - WeChat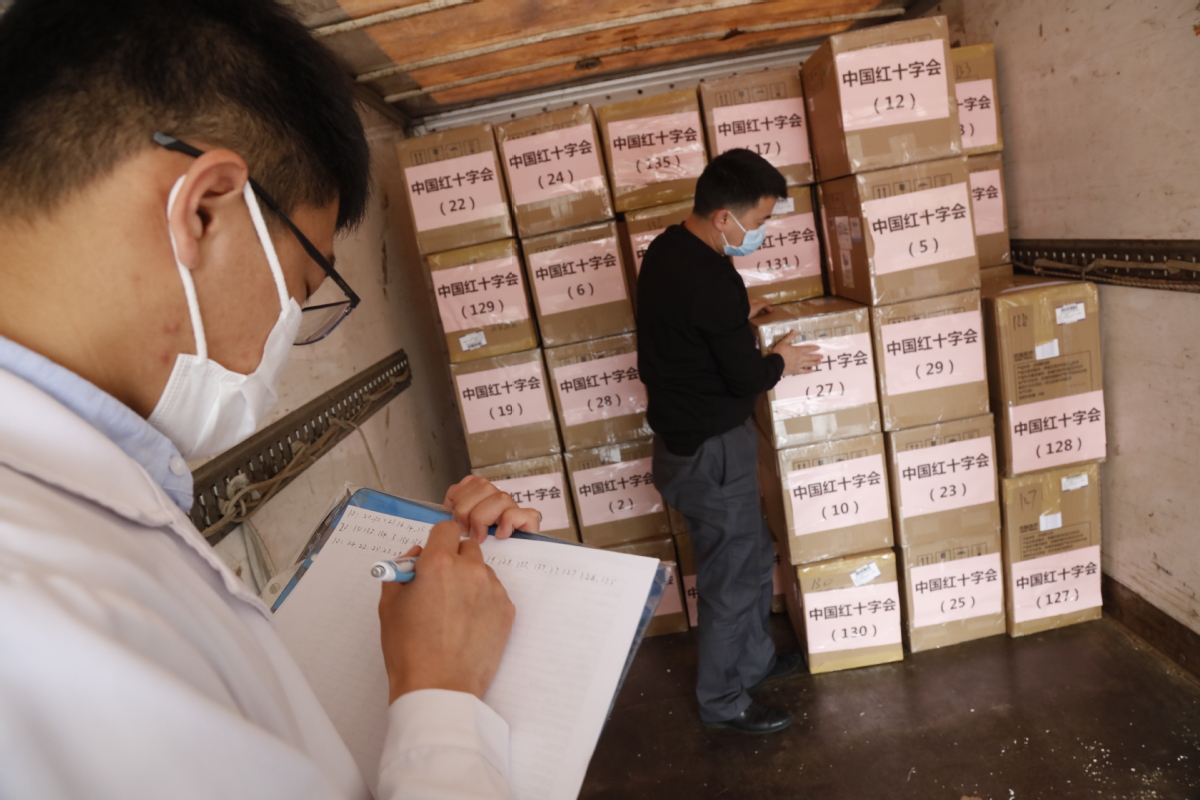 A chartered flight comprising a team of Chinese experts and medical supplies departed Shanghai for Rome on Thursday with a mission to help Italy combat the novel coronavirus pandemic.
On the China Eastern Airlines Airbus A350 aircraft was nine medical experts and 31 tons of medical supplies including ICU ward components, medical protective equipment and anti-viral drugs, said China's Foreign Ministry spokesman Geng Shuang during a news conference on Thursday.
"Ever since the outbreak of the COVID-19 pandemic, China has been in constant and close contact and cooperation with European nations," said Geng.
On the same day, a truck carrying medical supplies from Shanghai's Ruijin Hospital was also scheduled to be delivered to Italy on Thursday. According to the hospital, it took just 24 hours to collect more than 230 boxes of medical resources from medical equipment manufacturers located in the Yangtze River Delta region and the Pearl River Delta region.
The supplies include enough materials to construct 30 ICU wards for COVID-19 patients, said Chen Haitao, deputy head of Ruijin Hospital.
"At the request of the Red Cross Society of China, our hospital has created a procurement category for facilities that are widely used and most effective in accordance with our medical team's experience as well as the requirements of Italian Red Cross," added Chen.
The equipment in the truck include respirators, monitors, defibrillators and glidescopes, all of which come with English operating manuals, English application interfaces and Italian adapters to facilitate usage.
Caption: