Beijing tightens entry checks as more imported cases arrive
Share - WeChat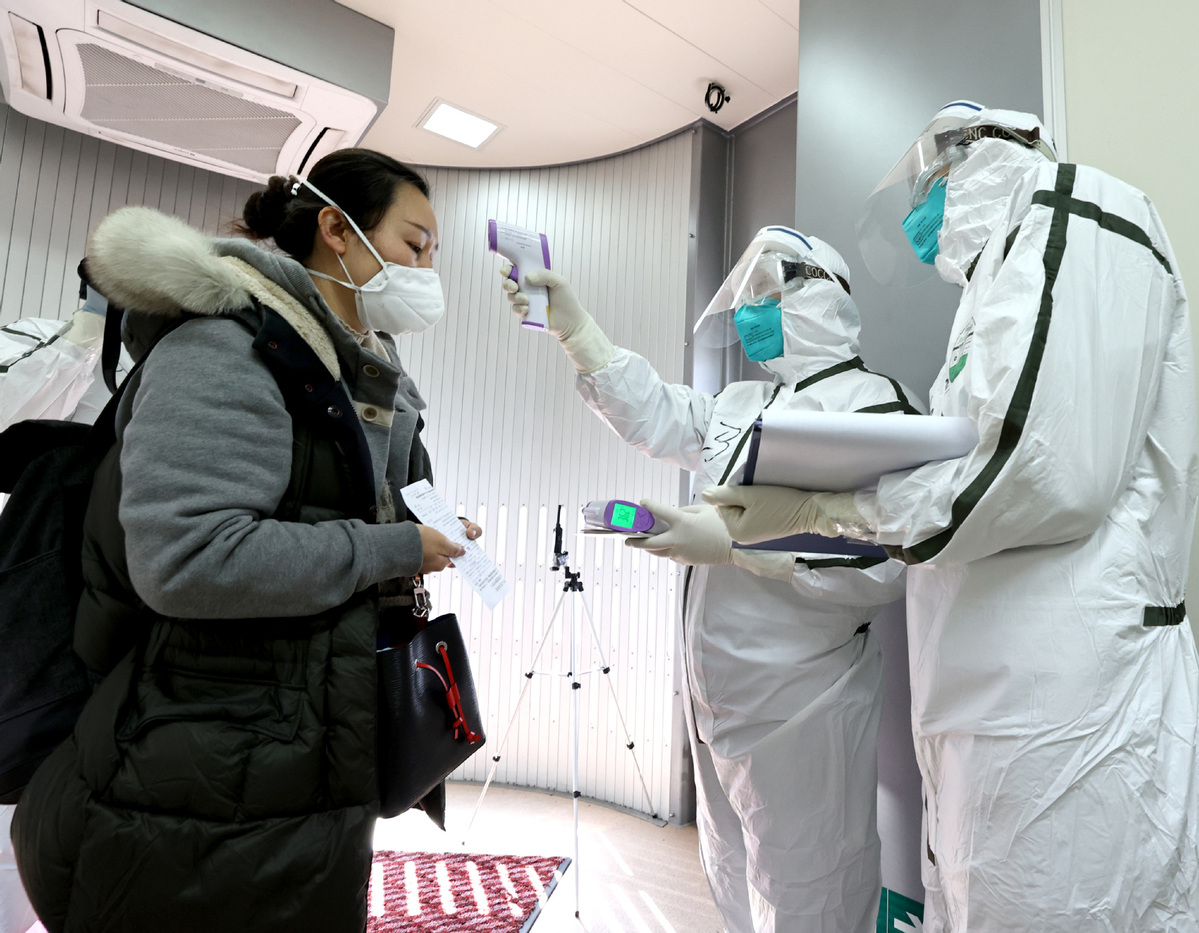 BEIJING - Beijing has tightened up quarantine checks at airports and epidemic prevention measures in foreign communities, as new coronavirus infection cases rise from abroad.
The national capital reported six new imported cases of novel coronavirus disease (COVID-19) on Tuesday, local health authorities said Wednesday. Five of the confirmed cases are from Italy, and one is from the United States, according to the Beijing Municipal Health Commission.
The city has basically contained the coronavirus spread as no new confirmed cases have been reported in 12 of the 16 districts in the city for more than 14 consecutive days.
As of Tuesday, a total of 435 confirmed cases had been reported in Beijing. Of all, 326 have been discharged from hospital after recovery, and eight have died.
In the face of the challenges from the imported cases, Chen Bei, deputy secretary-general of the Beijing Municipal Government, said that starting from March 10, the Beijing Capital International Airport designated Zone D of Terminal 3 as a special zone for inbound flights from countries with serious coronavirus situations.
All passengers disembarking from such flights need to complete the process of health quarantine, including body temperature screening and information inspection within the area, which is isolated from other passenger arriving channels at the airport, Chen said.
She pointed out that the airport has strived to minimize the impact on inbound passengers by providing "the shortest route" for them to go through customs and border inspection.
The General Administration of Customs launched the fourth edition of the "People's Republic of China Outbound/Entry Health Declaration Card" in early March, which adds such information as passengers' address within 14 days of arrival and any contacts with people who have a fever and/or respiratory symptoms in the past 14 days.
The airport has also ordered to keep the passenger rate on airport buses below 50 percent to reduce the risk of infections. All passengers must use their mobile phones to scan a QR code to fill in their personal information, including names, telephone numbers and address when taking the airport's shuttle buses.
Li Hui, deputy director of the Foreign Affairs Office of the Beijing municipal government, said that after the outbreak, the city's government has attached the same importance to local citizens as to foreigners in Beijing. Open letters to inform foreigners on the epidemic have been issued in eight languages, including English, French, Russian, German, Spanish, Japanese, Korean and Arabic, through various media channels.
The office has published 10,000 bilingual posters in Chinese and English to publicize the epidemic prevention and control knowledge in international communities, office and apartment buildings.
In foreigner-populated Chaoyang, Haidian, Shunyi and Shijingshan districts in Beijing, many foreign nationals have volunteered to join the public service for epidemic prevention and control together with community workers, according to the office.