Six provincial-level regions clear of coronavirus
Share - WeChat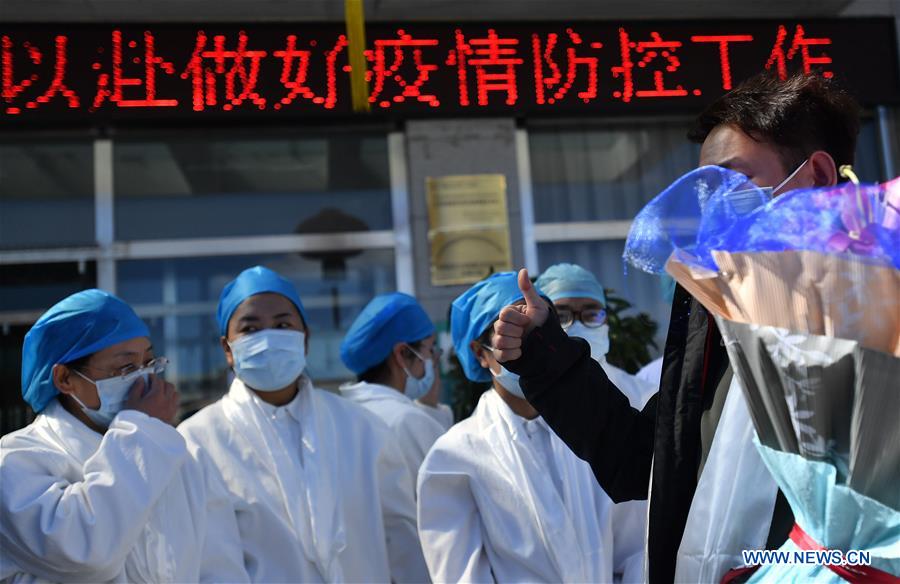 Five Chinese provinces and autonomous regions and the Macao Special Administrative Region were declared clear of coronavirus cases, as of Sunday.
All patients with confirmed cases in Anhui, Fujian and Qinghai provinces, and in the Tibet and Xinjiang Uygur autonomous regions and Macao had recovered and were discharged from hospitals.
Tibet was the first area in the country to be declared free of the contagion. Its sole coronavirus patient had recovered and was discharged from the hospital on Feb 12 after being treated for 18 days.
The final two confirmed patients Qinghai province had recovered and were discharged on Feb 21.
In addition, Qinghai removed 437 people from medical observation who had had contact with infected people, and all people quarantined were released.
On Saturday the provincial health commission in Fujian announced that the province was clear of the novel coronavirus pneumonia, or COVID-19.
Of the 296 confirmed cases of COVID-19 in Fujian, 295 had recovered. One person had died.
Meanwhile, the Xinjiang Uygur autonomous region and Anhui province reported the discharges of their last patients on Sunday.
Of Anhui's total 990 confirmed cases, 984 had recovered and were discharged; six people had died.
In the Macao SAR, the last patient was discharged on Friday from the hospital after recovery. As of Sunday, no new confirmed or suspected cases had been reported in the region in 33 days.