Facing challenges, courier services expect to resume full service by mid-March
Share - WeChat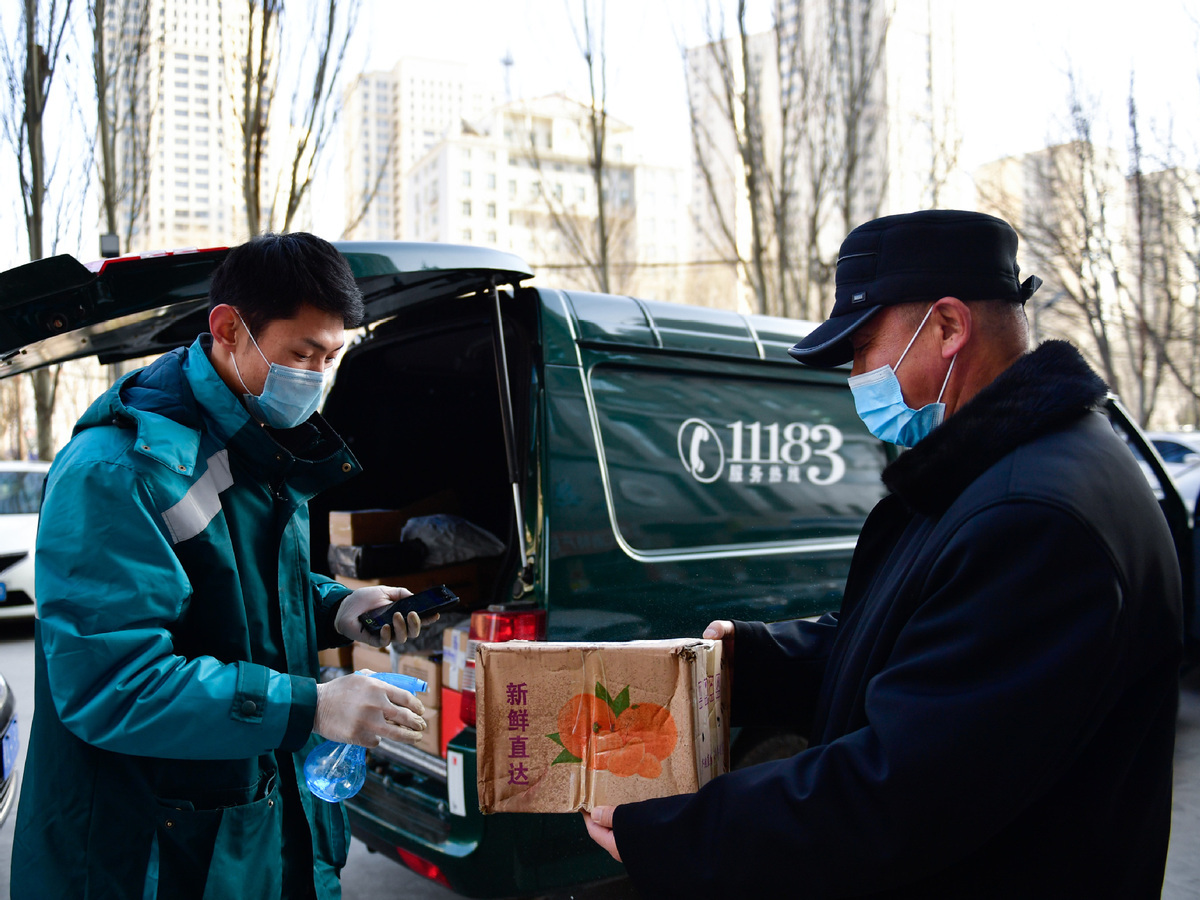 While continuing to fight the ongoing novel coronavirus outbreak, the nation's courier sector outside Central China's Hubei province, the epicenter, is expected to resume its full delivery capacity by the middle of the month, according to the State Post Bureau.
The delivery industry has so far resumed over 80 percent of its delivery capability, with about 3 million couriers handling 160 million parcels on a daily basis, said Hou Yanbo, deputy director of the bureau's market monitoring division, at a daily briefing on Monday.
The country has been taking a series of measures to bolster weak areas and further resume delivery service to aid the nation's epidemic control and prevention efforts. But the sector is still faced with many problems, which need joint efforts to tackle, he said.
In addition to the current imbalanced resumption of the delivery network, the bureau is working to coordinate upstream and downstream enterprises along the delivery industry chain, he said.
"As the upstream enterprises of online shopping platforms, like small and micro manufacturing companies, made slow progress in their resumption, the e-commerce shops won't be able to place a timely delivery order," he said.
Hou also said the bureau will ramp up support to facilitate the operation of small and micro courier firms as well, and strengthen epidemic prevention and control measures to avoid mass infections, and ensure the safety of those delivering packages.
Han Ruilin, deputy-chief of the China Express Association, said the delivery industry is compounded by a labor shortage since many couriers were stuck in virus-hit areas and couldn't return to work. Those who were able to make it back still need to be quarantined for a period.
The courier firms also lack epidemic prevention gear and have difficulty purchasing it, which put some stress on couriers, he said, adding that with mounting bills of logistic and temporary labor costs, as well as a large sum of prevention and control expenses, courier firms have relatively high cash flow pressure.
China's postal and courier enterprises have handled 83,400 tons of materials for the prevention and control of the coronavirus epidemic as of Sunday, according to the bureau.