Illustrated youth book series on China's history of science, technology published
Share - WeChat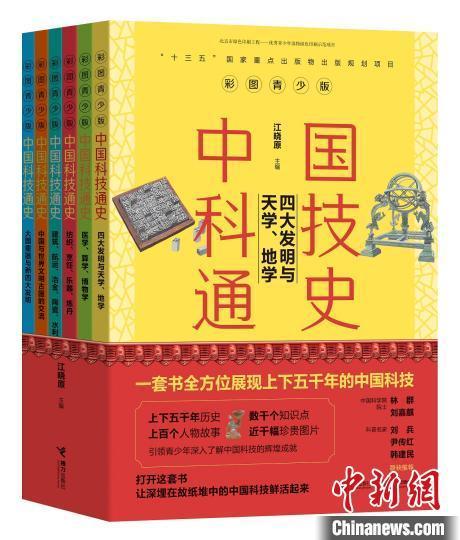 An illustrated book series on the general history of science and technology in China for young readers has been published, outlining sci-tech progress in the country with a global vision.
The series consists of six volumes that systematically introduce China's exploration in fields including astronomy, geography, medicine, mathematics, agriculture and natural history from ancient to contemporary times, as well as sci-tech exchanges between China and other countries.
Illustrated with nearly 1,000 full-color pictures, the books offer readers a unique perspective on China's major sci-tech inventions and the development of world civilizations.