Wuhan volunteer shares her journey
Share - WeChat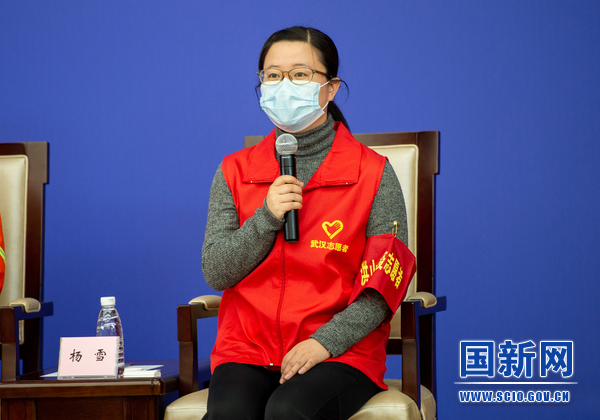 Volunteer drivers have been gathering from across Wuhan, Hubei province, to help medical workers commute and transport supplies since the novel coronavirus outbreak hit the city. And Yang Xue, a media worker, is one of them.
The 30-year-old set up a volunteer driver group in January and named it "guardian angels". By the end of February, her team of 69 drivers had carried medical workers on 850 trips and transported more than 550 metric tons of supplies.
"White angels are guardians of their patients and we want to be guardians of them," she said, adding that her motivation was derived from her young cousin, who has been working on the frontline as a nurse at the Tongji Hospital in Wuhan.
After public transportation in the city was suspended to contain the virus, her cousin had no choice but to ask Yang to drive her between hospital and home.
"My panic rose upon hearing the request, as in my mind hospitals were dangerous places to stay, even for a short while," she said.
"But I still said yes because she did not flinch from being in close contact with patients infected with the virus. I had no reason to be afraid of just driving her to the hospital."
Yang appreciated her cousin's strength and optimism during their conversations in the car and Yang's concerns over the virus faded away.
"On the way, my cousin taught me how to protect myself from contracting infection. She also said that she would ensure her safety and asked me not to worry about her."
While waiting at the hospital to pick up her cousin, Yang learned from doctors and nurses that they had difficulty commuting.
So she launched a campaign online calling volunteers to help solve the problem. More than 200 people responded immediately and she sorted out over half of them.
"People were passionate but I needed to calm down myself. I won't let those who can't ensure their own safety join. Mere enthusiasm doesn't make a good volunteer," she said
On Jan 26, to better manage the team, Yang and her members joined a bigger volunteer group organized by the Hongshan District's Youth League of Wuhan. And their tasks expanded to collecting medical equipment and transporting supplies.
During the work, Yang said that a salute from a soldier moved her most and enhanced her determination to continue volunteering.
"One day, I was waiting for the traffic light when a soldier from the next car rolled down the window and saluted me. He did this maybe because he had seen the red volunteer sticker on my car and wanted to cheer me up.
"I was surprised. Soldiers from other provinces came to support us both physically and mentally. That moment, I realized that as a Wuhan resident, I had to step in front bravely and contribute all my strength to help Wuhan recover," she said.