Ship sits off California, pending tests
Share - WeChat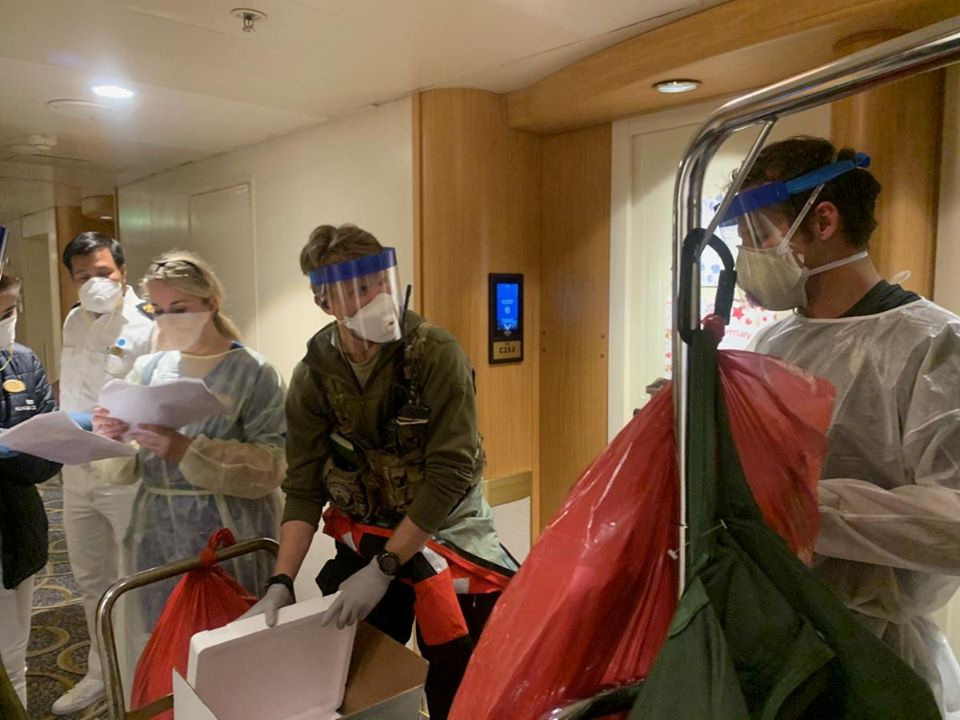 The number of confirmed cases of coronavirus in the United States rose to more than 200 on Thursday while a cruise ship remained off the California coast, and helicopters delivered kits to test passengers and crew showing symptoms of the illness.
"We're going to test, if not everybody, a very large number of individuals," Ken Cuccinelli, a senior official at the Department of Homeland Security, told a hearing Thursday morning before the Senate Homeland Security and Government Affairs Committee.
The nation's death toll from the virus on Thursday stood at 12 — 11 in the Seattle area of Washington state — and the number of states reporting confirmed cases was 18.
Around the world, there were almost 98,000 cases and more than 3,300 deaths, the vast majority in China, where the virus first broke out.
A global database maintained by Johns Hopkins shows that more than 53,600 people have recovered from the virus.
California Governor Gavin Newsom said Wednesday night that he had asked that the Grand Princess, which left San Francisco on Feb 21 for Hawaii, avoid returning to the state until testing could be completed.
He said 21 people — 11 passengers and 10 crew members — were symptomatic and would be prioritized for testing, along with those who sailed on the previous voyage to Mexico with those who later became sick.
Princess Cruises said that once samples are collected on board, they will be sent by helicopter to a lab in Richmond, California.
"Out of an abundance of caution, all guests who have been identified for testing have been asked to remain in their staterooms," Princess Cruises said in a statement.
Princess Cruises also owns the Diamond Princess, which with its 2,404 passengers spent much of February quarantined in Japan. More than 700 people who were on that ship were infected; seven have died, and more than 1,000 people are still awaiting results.
Forty-four Americans onboard have tested positive for the coronavirus, according to US health officials. Experts have criticized the cruise line and the government's handling of the process.
Cuccinelli said Thursday that there isn't enough capacity at healthcare facilities in the US to accommodate bringing large numbers of passengers ashore for quarantine. That caused lawmakers to question whether authorities would again seek to quarantine coronavirus cases aboard a ship held offshore, as was done with the Diamond Princess in Japan.