Ship sits off California, pending tests
Share - WeChat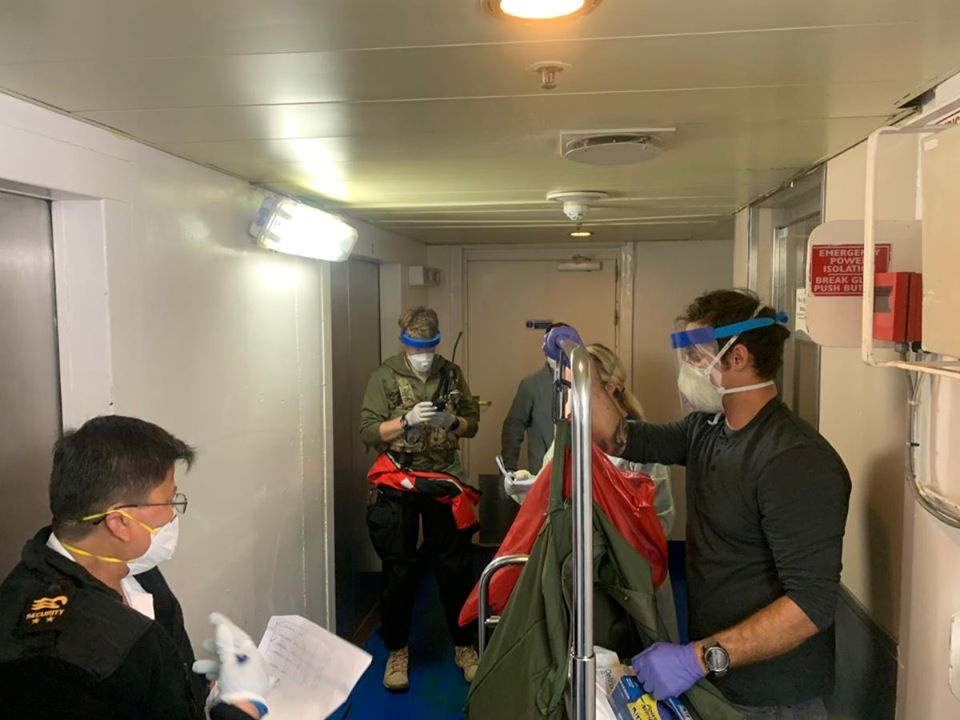 An erroneous claim that it will cost patients in the US more than $3,000 to test for COVID-19 circulated online. The claim originated on Twitter, where it amassed more than 250,000 likes and retweets. It became a meme that spread on Facebook.
The US Food and Drug Administration has authorized the use of two tests, one from the US Centers for Disease Conrol and Prevention and one from the New York state Department of Public Health. Neither agency charges patients for the test.
A growing number of big companies in the US are telling employees to work at home, limiting the number of people in meetings, reducing or banning travel and disinfecting offices.
Twitter, Amazon and Microsoft have asked employees to work from home in a bid to limit the spread of the disease.
When one of Facebook's contractors was diagnosed with the virus on Wednesday, the social media company reportedly shut down two of its four offices in the greater Seattle area — in Bellevue and Redmond — for a deep cleaning.
Citigroup and JPMorgan Chase have said senior managers must approve international business trips. Walmart said on Thursday that employees could travel internationally only for "business-critical trips" and that it was limiting their travel to conferences and trade shows within the US.