Eminent artist opens online courses
Share - WeChat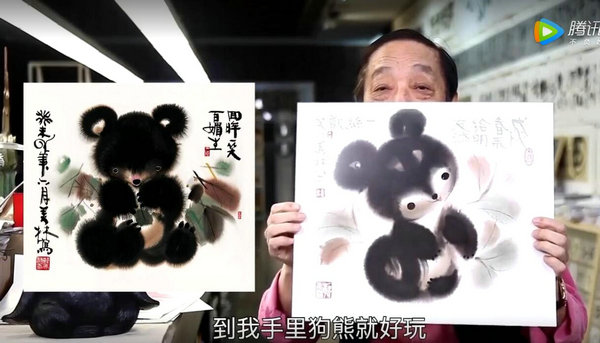 At the beginning of his first livestream show on Feb 20, Han Meilin, the prominent artist and designer, joked about being a typical zhai nan, a pop-culture buzzword meaning a man who prefers staying at home. Even though, he said, he feels bored sometimes of being homebound in the face of the COVID-19 outbreak.
With time on his hands, Han, 84, who lives in Beijing, has joined in an e-learning boom by opening three painting courses online for children, a venture he had never tried before.
"I hope children, and parents as well, who watch the show, can learn some painting skills and brighten their mood at this moment of difficulty. It is not a bad thing for us," he says.
The courses are an initiative launched by the Han Meilin Art Foundation and 17zuoye.com, an interactive e-learning platform, not only to enrich the curriculum for children, but also to foster the idea of caring for nature and all living creatures.
Most Popular