Phoenix TV holds awards event to recognize top achievers
Share - WeChat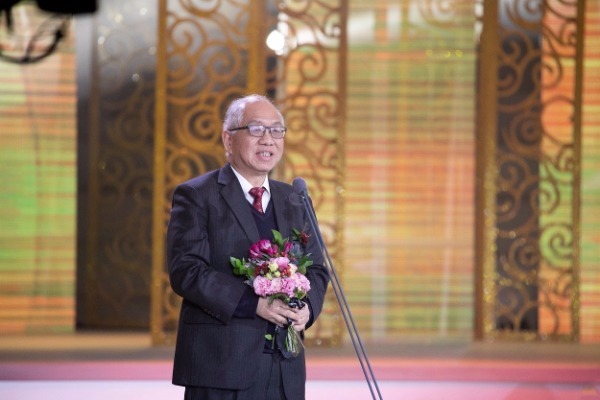 Shing-Tung Yau and Han Meilin took home the top honors at the You Bring Charm to the World awards, an annual event to recognize the world's top Chinese influencers.
The latest edition of the 2018-2019 event, sponsored by Hong Kong-based Phoenix TV, was held at the broadcaster's Beijing branch on March 30.
Yau, the first Chinese to win Fields Medal, deemed as a Nobel equivalent in math, and Han, a Chinese artist known for his creation of the Fuwa mascots for the 2008 Summer Olympics in Beijing, were bestowed the lifetime achievements awards of the event.
The other awards in science for top influencers for 2018-19 went to the researchers behind Chang'e 4, China's lunar exploration mission, and the Beidou-3 global navigation system.