China Post launches design competition for upcoming stamps
Share - WeChat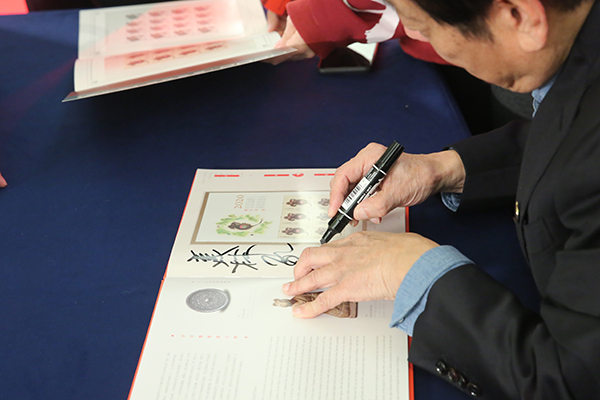 China Post invited many noted artists, such as Zhou Lingzhao, Huang Yongyu and Han Meilin, to design stamps. Now it has taken one step further to engage members of the public with the process of creating and producing stamps, by launching a design competition to collect ideas for a set of special stamps to be issued in May.
The competition, announced on Sunday in Beijing, welcomes people to submit designs for postage stamps to be launched on May 20, a day celebrated by many young Chinese as a lovers' day, as well as ideas for relevant merchandise products.
It's not the first time that China Post has decided to include people into the work. At the same event held to launch the competition, it awarded a dozen of designers for contributing their ideas to diversify peripheral products of the Year of the Rat stamps.
Prize-winning designs include a rat-shaped stapler and a group of collectible toys each of which depicts a rat dressed in traditional costumes.
The Year of the Rat stamps, also officially issued on Sunday, were designed by Han Meilin whose zodiac animal is rat.
Most Popular